August 8, 2022
Learn How to Avoid Nighttime Hazards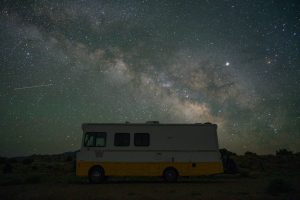 Driving your RV at night has its perks. Besides having fewer vehicles on the road to keep in view, your cabin will be quieter with your tired kids tucked in after a long day. There's also that peaceful feeling of driving past sleepy towns and knowing that you're one of the few people out on the road while the whole world is in deep slumber.
However, RV travel at night can also be a challenge. The lack of light and color around you, reduction in your depth perception, and the short distance you're able to see ahead pose several safety risks. Perhaps you're driving during shorter winter months or you just have a small way to finish before getting to your destination. Regardless of your reasons why you can't avoid driving your RV during the dark, you'd want to ensure that you and your passengers arrive safely at your journey's end.
RV Travel at Night: Things to Remember
If you're not used to driving your rig at night, you'll need to remember a few things to help you avoid hazards. Here at Veteran Car Donations, we care for your safety. For this reason, we've put together a few safety tips you'll want to follow while you're out on the road at night.
Make sure you're well-rested.
Since night driving and fatigue make a dangerous combination, you need to get plenty of sleep before you start your drive. The last thing you'd want is to get drowsy on the road, increasing your chances of getting into an accident. However, steer clear of energy supplements or caffeinated drinks during trips over four hours. Using these drinks to fight off sleepiness will cause you to feel tired later on.
Clean your windshield.
When you're driving at night, you need to keep your windshield clean before your drive because the dirt, water droplets, and bug splatter on it become even more noticeable in the dark. While you're at it, don't forget to clean your mirrors as well.
Inspect your wipers.
If your windshield wipers fail to work as they should, they'll leave streaks on your windshield that can seriously impair your ability to see in the dark while it's raining or snowing. Besides checking if your wiper blades need to be replaced, be sure to have enough wiper fluid to last through your trip.
Test your headlights.
Night driving requires clean headlights that are adjusted to shine where you need to see. If your RV or trailer is loaded and heavy, they can potentially cause your headlights to point toward the sky rather than down the road. For this reason, it's best to test your headlights while your vehicle is fully loaded before you hit the road.
Drive slower.
It's difficult to see the road ahead at night even with your headlights working properly. However, your RV's extra size and weight will make it even more challenging for you to come to a sudden stop when you see an obstruction. Needless to say, driving slowly will help ensure your safety on the road. Before you go, be sure to plan how far you'll drive. Don't forget to add in extra time to get to your destination so that you won't feel pressured to drive at your usual speed.
Stay awake but be willing to pull over and rest if you need to.
Besides the white lane lines that can lull you to sleep, there usually isn't much interesting to look at while you're on the road in the dark. For this reason, you wouldn't want to use cruise control. Be sure to keep the cabin temperature a little cooler than usual. Warm cabin temperatures can make you cozy and sleepy. Having cooler air around you while you're driving is one of the best ways to stay awake.
To stay alert, don't forget to tilt your seat more upright than usual. Sitting closer to the steering wheel ensures that your left leg is bent in action on the gas pedal rather than straight and relaxed.
Additionally, be willing to pull over and get some rest if you need to. If you don't have someone with you who can take the wheel while you're sleeping, consider resting at a highway rest stop or truck stop before resuming your journey.
Dim the cabin.
Having lights inside your cabin will distract you and impair your ability to see the road as it gets darker outside. You need to cut down on inside lights by dimming your instrument panel, ensuring that your GPS screen is on night mode, and flipping your rearview mirror to the nighttime driving position if you don't have an auto-dimming rearview mirror.
Use your fog lights and high beams.
Putting on your fog lights and high-beam headlights may blind other drivers. However, if there's no oncoming traffic, you may drive with your brights on. Besides illuminating the surface conditions and longer distances in front of you, these lights will also illuminate the roadsides.
Watch out for wildlife.
It's important to note that deer and other animals are more active in the evening than during the day. While the darkness protects them from predators, it won't protect them from your RV. Before you see the actual animal, you'll see the reflection of light in their eyes that resemble glowing dots. If you spot wildlife, don't swerve. Otherwise, you may lose control of your rig, hit another car or guardrail, or run off the road. Step on the brakes and wait for the animals to leave before resuming your drive.
A Simple Yet Effective Way to Help Neglected Veterans
If your motor vehicle is no longer safe to drive owing to its age and poor condition, consider using it to support a worthy cause close to your heart. When you hand it over to us at Veteran Car Donations, we'll use it to improve the living conditions of the disadvantaged and neglected veterans in your area.
Our team will have your vehicle auctioned off, with the proceeds delivered to our veteran-focused charity partners. Like us, these IRS-approved 501(c)(3) nonprofits are dedicated to supporting veterans who are homeless and unable to find decent jobs as well as those suffering from disabilities and serious illnesses, including mental health disorders.
Our charity partners use the funding we give them to provide their beneficiaries with financial assistance, free quality health care, family support, housing aid, educational scholarships, psychotherapy services, employment opportunities, and many other services.
You will be amply rewarded for your charitable contribution. You will enjoy our fast and free pickup and towing service anywhere you are in the country. What's more, you'll also be entitled to receive the highest possible tax deduction in the next tax season.
However, the best reward you'll get as our donor is the joy of knowing that your donation will be used to uplift the lives of our nation's hurting heroes.
You can donate almost any type of vehicle whether still in good condition or no longer.
For more information about our vehicle donation program, you may browse through our FAQs page. Message us here or give us a call anytime through our toll-free hotline at 877-594-5822 if you have any concerns or inquiries,
Turn Your Unwanted Auto Into a Life-Changing Tool Today!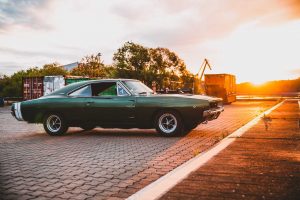 If you're ready to touch the lives of our nation's unsung heroes residing in your community, get in touch with Veteran Car Donations right away. Donate your auto by calling 877-594-5822 or filling out our secure online donation form now!