July 9, 2022
Why Classic Car Restoration Brings Joy to Auto Owners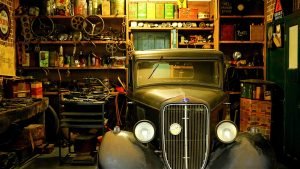 Collector Car Appreciation Day, which takes place every 9th of July, reminds us of the vital role automotive restoration and collection plays in our culture. It also encourages us to show our appreciation for timeless cars that are deemed collector's items as well as those folks who are dedicated to preserving parts of American history.
Vintage car owners use this event as the perfect excuse to proudly show off their precious rides to the public. Car shows and cruise-ins are held to wow the audience with incredible views of classic cars and highlight the impact of cars on our culture — from movies to music and other things in-between.
The Benefits of Restoring an Old Automobile
Some people are fond of restoring classic cars. Why's that? Well, besides being an enjoyable hobby, car restoration also reminds them of their glory days. Oh, and it brings a ton of wonderful benefits, too, according to car restoration experts.
Whether it's a complete strip-down to the frame or a few parts replacements, restoring an old jalopy can bring car collectors unmistakable joy. Veteran Car Donations presents the top three reasons why this is so:
Enjoy a better driving experience.
Driving a classic car is much different from driving a new one. Sure, most restored cars may be tougher to drive, as they require drivers to shift gears manually and use the gas pedal instead of cruise control. But that's the beauty of it!
Driving a restored vehicle will leave you no choice but to pay more attention to the road and your surroundings, making driving a more active experience as opposed to leaving all the work to technology. Where's the thrill there?
Have a sense of accomplishment.
Many people consider it a milestone when they finish an old car restoration project by themselves, and we can see why. These projects can get really challenging and frustrating at times, which means that the amount of learning and self-improvement you'll gain is immense. You truly deserve to give yourself a pat on the back as soon as you successfully restore your ancient wheels.
Establish your identity.
Since the restoration process normally includes a custom paint job and add-ons to make the car stand out, a restored vintage car tends to portray a distinctive identity for the driver. Be it a cute convertible coupe or a hot muscle car, people will have an idea or two about what your character's like depending on how you've modified your retro ride.
Do You Have a Spare Car You No Longer Drive?
If you happen to own a defective car that will cost you a helluva amount to repair and refurbish without any guarantee that it's going to last long, how about giving it a meaningful retirement? Hand it over to us at Veteran Car Donations.
Not only will you be able to quickly dispose of that vehicle, but it will also allow you to become a hero to the veterans in your local community who are facing tough challenges in their transition to civilian life.
Once we have your vehicle, we'll auction it off and use the proceeds to support the life enhancement programs of our veteran-focused charity partners. These IRS-certified 501(c)3 nonprofit organizations cater to our veterans who are homeless and impoverished, those who are unable to find decent jobs, and those who are suffering from disabilities and serious illnesses, including mental health issues.
Thanks to your generous contribution, our charity partners will be able to provide more deserving veterans with financial aid, housing assistance, employment and livelihood opportunities, family support, educational scholarships, free health care and medical treatments, psychotherapy services, and many other benefits.
Your donation will entitle you to claim the maximum tax deduction in the next tax season. We'll mail you the 100% tax-deductible sales tax receipt of your car soon after its sale. You will also benefit from our free pickup and towing service, which is available to our donors in all parts of the United States.
Aside from the material rewards in store for you as our donor, you'll also be privileged to enjoy a most satisfying donating experience, knowing that your act of charity will help transform the lives of our nation's heroes.
We accept almost all types of vehicles regardless of their age, mileage, or condition. Visit this page to learn what else you can donate aside from standard cars.
For more information regarding our vehicle donation program, including our quick and easy donation process, head over to our FAQs page. If you have any questions or concerns, feel free to contact us anytime through our toll-free hotline at 877-594-5822 or write to us here. We'll respond to you as soon as possible way.
Help Our Hurting Heroes Today!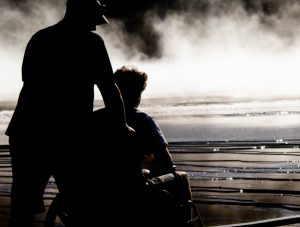 Ready to convert your beat-up car into an instrument of hope for the needy veterans and their families in your area? What are you waiting for? Call Veteran Car Donations at 877-594-5822 or fill out this secure donation form now!