July 11, 2022
Here's How You Can Brighten Their Day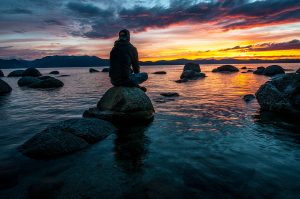 Getting lonely is an inevitable part of life. Everyone gets to experience it now and then. Fortunately for most, the unwanted feeling is temporary and eventually fades away.
However, for those who are going through major difficulties in life, it can be a whole different story. It can be an everyday struggle. Whether their loneliness stems from a loss of a loved one, relationship issues, health problems, or financial matters, there's no doubt that they need someone to keep them company.
Among those who face chronic loneliness are our former military members, especially those who had no families to go home to when they left the service. Their feelings of isolation worsened when they failed to land decent and stable jobs despite their best efforts, leaving them with little to no means of supporting themselves. Some became despondent and resorted to using alcohol and drugs as a coping mechanism. Worse, those who couldn't take it anymore took their own lives.
If you know a veteran who's living alone and is in deep despair, July 11th is a great time to be there for them. It's Cheer Up the Lonely Day.
Ways to Cheer Up a Lonely Veteran
While loneliness may encourage a person to seek human contact, it may be difficult for that person to form a genuine connection with others due to their state of mind. It doesn't mean that there's nothing you can do about it though. You can brighten their day in many ways, and Veteran Car Donations is here to share four of those ways:
Take a long, relaxing drive with a lonely veteran.
A long, relaxing ride can be good for the mind, so why not invite a downhearted veteran you know to join you for one? Pick a scenic route that offers calming views, which can hopefully put them in a state of tranquility. You can also play uplifting and inspirational songs to further elevate their mood.
Volunteer together.
Have a lonesome veteran you know pick a nonprofit they support and sign up together as volunteers. Not only will this allow them to engage in their personal interests, but volunteering may also help them find a deep sense of purpose and fulfillment. Who knows, they might even find a calling in the charity world.
Grab lunch with them.
Something as simple as treating a disconsolate veteran close to you to their favorite restaurant can change their mood. If you prefer serving them your specialty dishes, we can't see why not. Go ahead and invite them over for an unforgettable meal and lighthearted conversations!
Let them know that you're always there for them.
Sometimes, a lonely person only wants to have the reassurance that somebody will be there for them no matter what happens. Tell a veteran friend that you can be that somebody for them. Tell them that you're just a call away every time they feel like venting or sharing their problems.
Here's a Simple Yet Potent Way of Supporting Suffering Vets
Aside from a veteran family member or friend, reach out to other veterans in your local community who are facing tough challenges in life. This is one of the most meaningful ways of celebrating National Cheer Up the Lonely Day.
If you're thinking of a simple yet effective way of showing your support to the suffering veterans in your area, nothing can be simpler than donating an unwanted vehicle to us at Veteran Car Donations. We will use your donation to support impoverished and homeless veterans, those who are unable to find decent jobs, and those who are suffering from disabilities and serious illnesses, including mental disorders.
Our team will have your donated vehicle auctioned off, with the proceeds handed over to our veteran-focused charity partners. These IRS-approved 501(c)(3) nonprofit organizations use the money they get from us to provide struggling former U.S. service members with free health care and medical treatment, psychotherapy services, job and livelihood opportunities, family support, housing assistance, financial aid, educational scholarships, and many other benefits.
We'll be the ones to pick up and tow your car at a time and place you prefer. Don't worry, we won't charge you a dime for our services — we offer free towing in all parts of the country!
We'll also process your donation papers and send you the 100% tax-deductible sales receipt of your car so you can claim the highest possible tax deduction in the next tax season.
However, the most meaningful reward you'll get as a donor is the joy of knowing that you're giving back to those hurting heroes residing in your community.
We accept pretty much all types of vehicles regardless of their age or condition. Visit this page to learn what else you can donate apart from cars.
Feel free to visit our FAQs page to learn about our quick and easy donation process and other important details about our vehicle donation program. For inquiries, give us a call anytime through our toll-free hotline at 877-594-5822. You may also write to us here.
Give Back to Our Heroes Today!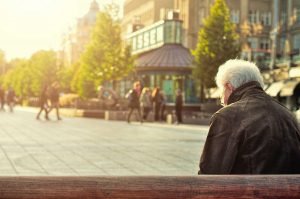 Celebrate National Cheer Up the Lonely Day this year by doing something extraordinary for our nation's hurting heroes. Your car donation can help them live the decent and dignified life they've long been dreaming of. Call Veteran Car Donations at 877-594-5822 or fill out our secure online donation form now!