July 25, 2022
4 Practical and Effective Ways of Helping Them Land Decent Jobs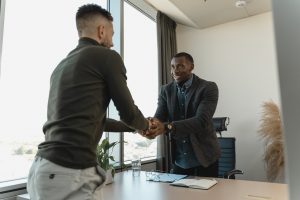 Once our troops hang up their boots, most of them wonder what's going to happen next. Searching for a stable job that pays well is one of their biggest concerns. Without any civilian job experiences and credentials, many fail to secure spots in the civilian workforce.
While veteran unemployment has dropped considerably, a lot of our former service members are still having trouble landing decent jobs. They can only hope that there'll be more job opportunities awaiting them when we celebrate National Hire a Veteran Day on July 25th.
On this day, small businesses and big corporations alike are encouraged to help our veterans make a living by hiring them. Concerned agencies and organizations across the country use the annual event to provide resources to veterans to make it easier for them to land good-paying jobs where they can thrive.
Sure, many of them may have zero job experience in the civilian sector, but they did acquire a range of useful skills while serving in the military. These skills may prove highly useful to employers. Their persevering attitude, ability to adapt and learn things quickly, and effective communication skills can also benefit any company.
How You Can Help Jobless Vets in Your Community
Just because you don't own a business doesn't mean you can't help unemployed veterans land jobs in celebration of National Hire a Veteran Day. You can still help a lot to enable out-of-work vets in your area finally find gainful employment. Veteran Car Donations shares three practical and effective ways of helping veterans land jobs:
Share your expertise with a veteran.
Do you specialize in sales? Admin work? Or maybe content writing? Whatever your expertise is, teach it for free to a veteran who's eager to learn your skillset. This may help them get hired.
Help them write a solid cover letter.
Creating a resume nowadays isn't as complicated as it used to be, thanks to templates and samples available online. However, writing cover letters requires more effort and writing expertise. That said, you can share a couple of your writing secrets with a job-hunting veteran.
Enlist the support of your employer or a business owner you know.
Talk to a business owner you know or to your boss and ask them if they're willing to hire a veteran. If they're on the fence, try to convince them to do so by explaining to them the advantages of having a veteran in their workforce.
Other Struggling Veterans Need Your Help, Too
Unemployment is just one of the major challenges our former military members face. Many of them are living miserable lives due to poverty, homelessness, disabilities, and health issues, including mental ones.
You can meaningfully celebrate National Hire a Veteran Day on July 25th by reaching out to the suffering veterans in your local community. A simple way to do this is by donating any vehicle you can spare to us at Veteran Car Donations. We will use your donation to uplift the lives of our nation's forgotten heroes.
Our team will put your vehicle up for auction, with the proceeds going to our veteran-focused nonprofit partners. These IRS-certified 501(c)(3) nonprofit organizations use the funding we give them to provide deserving veterans with employment and livelihood opportunities, housing assistance, financial support, free quality health care and medical treatment, psychotherapy services, family support, educational scholarships, and many other benefits.
Donating to us is not only stress-free but extremely rewarding as well. Your charitable contribution will entitle you to claim the highest possible tax deduction in the next tax season.
You will also receive free professional towing service from us. Don't worry if you're not located in a major city — we can collect your donation wherever you are since our vehicle donation program covers the entire country.
Aside from the material rewards that will come your way, nothing will beat the uplifting sense of fulfillment you'll experience, knowing that your donation will help transform the lives of the suffering veterans and their families in your community.
We accept almost all vehicle types regardless of their age or condition. Whether you're donating a car that still looks new or one that's already rusty, we'll be happy to accept it.
Our donation process is easy, quick, and convenient. All you have to do is contact us by phone or online. You'll be done in just a few minutes and you don't even have to leave the comfort of your home.
For more information regarding our organization and our quick and easy vehicle donation process, head over to our FAQs page. If you have any concerns or inquiries, feel free to call us through our 24/7 toll-free hotline at 877-594-5822 or message us here.
Uplift the Lives of Our Unsung Heroes Today!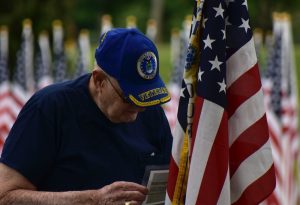 A simple vehicle donation from you can make a difference in the lives of our nation's unsung heroes residing in your community. Show them that they haven't been forgotten. Call Veteran Car Donations at 877-594-5822 or fill out our secure online donation form now!