May 27, 2021
These Military Jobs Might Surprise You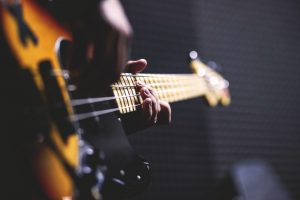 Did you know that there are people in the military who are assigned to defend their networks against cyber attackers? Ever heard about the army needing multimedia illustrators for its publications and psychological operations?
You'll be amazed to discover the many unusual careers in the military. Some of them are essential while others are simply there to keep our troops entertained. That said, here are 10 jobs in the military you might not know about:
Financial Manager
Financial managers are responsible for supervising the purchase of the equipment and supplies of each of our military branches. They're also the ones who decide on how much budget to save for use during possible conflicts, track grants for deserving service members, and cut the checks for MREs.
Musician
Major commands usually have small bands playing at special functions and events. While most of these musicians are service members assigned to a band on certain occasions, some are recruited into the service as permanent musicians. Their job mostly involves traveling the world to uplift both American and foreign audiences with their beautiful music.
Instrument Repair Technician
Behind every band is a good instrument repair technician to fix and maintain the band's instruments. Military bands are no exception.
Cryogenics Equipment Operator
No, we're not talking about keeping dead bodies on ice to create super-soldiers in the future! The cryogenics meant here refers to the production of materials at extremely low temperatures. Cryogenics equipment operators are in charge of using the technology to store the oxygen for pilots' tanks and nitrogen for plane tires as safely as possible.
Quarrying Specialist
Quarrying specialists are part of the Army's engineer corps. Besides blasting rocks using explosives, they also assist in the construction of buildings, dams, roads, bridges, and airstrips.
Weather Specialist
The Navy and Air Force have professionals to track weather patterns and advise officers on how these patterns can affect their operations. For instance, they can give a near-exact time when a typhoon is likely to strike a carrier group or when a dust storm will likely hit a certain area.
Packaging Specialist
To make sure that everything is packed safely and legally, Marines hire packaging specialists or designate members to take on the role. The items that are packed include weapons, ammunition, and chemicals — all of which need to be handled with extra care.
Dietitian
It's no question that our service members need to stay fit and healthy. Thankfully, they have military dietitians to count on. These specialists create diet plans based on available resources, mission requirements, and individual needs.
Journalists
The videos and images of military operations we see are often the works of service members who are assigned to public affairs and combat camera units. However, some military branches hire media specialists, including print journalists, who focus on writing articles for newspapers and sites, and broadcast journalists, whose job is to shoot and edit videos.
Corrections Specialist
If you're not aware, the military has its own prison system, and just like any other prison, it has correctional specialists who supervise the population. The inmates include prisoners of war or service members accused or convicted of crimes.
Transform Your Clunker into a Lifesaver for Needy Vets
It's quite ironic that our military offers various jobs in the service while some former members can't find decent ones for a variety of reasons, making it hard for them to support themselves and their families. Aside from chronic unemployment, some veterans grapple with homelessness, disabilities, and illnesses, including mental health disorders.
We regard these brave men and women as our nation's heroes for risking their lives to protect ours.
To show your appreciation and gratitude for their invaluable service to our nation, show them that you care by reaching out to them. You can easily do this by handing over an unwanted vehicle to us at Veteran Car Donations. Your car donation will not only help provide for their basic needs but also help in transforming their lives.
We'll sell your vehicle through an auction and use the proceeds to fund the vital programs of our veteran-focused nonprofit partners. These are IRS-certified 501(c)(3) nonprofit organizations whose mission is to provide our former troops and their families with a promising future that they truly deserve.
Thanks to your contribution, the struggling veterans in your community can avail themselves of free quality health care, financial aid, housing assistance, employment opportunities, family support, educational scholarships, psychotherapy services, and many other benefits.
As our token of gratitude for your support, we'll promptly send you the 100% tax-deductible sales receipt of your vehicle. This will entitle you to claim the maximum tax deduction when you file your itemized federal income tax return in the next tax season.
You will also benefit from our free pickup and towing service, which you can get wherever you're making your donation within the country.
Even more valuable than these material rewards, you'll get to experience the priceless joy and satisfaction of giving away something that will be used to help improve the lives of our nation's heroes.
You can donate almost any type of vehicle whether in good condition or not.
For more information about our vehicle donation program, you may browse through our FAQs page. Send us a message here if you have any concerns or inquiries, or give us a call at 877-594-5822. 
It's Time to Give Back to Our Heroes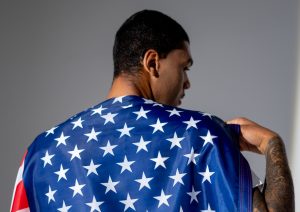 Our veterans did everything they could to keep us and our loved ones safe, and now is the perfect time to give back. You can do it with your vehicle donation. Call Veteran Car Donations at 877-594-5822 or fill out our online donation form now!