December 7, 2018
10 Top Holiday Road Trip Survival Tips: Ways to Ensure Hazard-Free Travel for You and Your Family
There's so much to love about the holiday season—seeing beautiful houses with festive lights, giving and receiving presents, building snowmen with our little ones, and baking our favorite Christmas goodies. Of course, going on long road trips has also become part of our holiday routine.
While many of us will agree that road trips are exciting, they can also be pretty stressful, especially with the heavy traffic going around. If you're among those traveling on the road this Christmas season, be sure to come prepared like any good Boy or Girl Scout. Here are 10 top holiday road trip survival tips you'll need to follow to guarantee a smooth and safe drive:
Get your car ready for the road.
Before anything else, make sure that you take your vehicle to your local auto shop to have it serviced. Give it the treatment it may need—oil change, tire replacement, fluid checks, and anything else that will ensure you and your family a hazard-free trip. A trip to the car wash is a great idea as well.
Map out the road ahead.
We know how busy the streets are during the holiday season, which is why we advise you to prepare your route as early as possible. Learn about the shortcuts you can take to avoid traffic as well as the best time for you to drive to your destination. It's also a good idea to stay flexible and open for other options since unpredictable circumstances are something you just can't avoid.
Pack snacks.
Since you'll be driving long hours with your family, you'll definitely need to stock up on food and water. Don't forget to bring a cooler to store your food and drinks as well as plastic bags or containers for your trash.
Store essentials.
As much as we hate it, accidents can happen wherever we go. This is why it's important that you keep a first aid kit in your trunk or compartment. Other things you need to have are blankets, a full gas tank, flashlights, coats, and a phone charger.
Keep the children entertained.
Traveling with kids can be exhausting, especially when their restlessness kicks in. Keep them engaged in fun activities by bringing along some coloring books, drawing pads, and portable electronic gadgets. You might want to download some child-friendly apps on your phone, too.
Deliver all the presents before you leave.
Stuffing boxes of gifts in your car not only takes too much space, but it can also be problematic when you're dealing with fragile items. Avoid dealing with such hassles by just shipping them to their recipients before you take the road trip.
Take a nap.
Although a cup of coffee is pretty much the most convenient go-to for anyone who's about to take the wheel for several hours, taking short naps is a much better option to keep your mind awake and alert. If you find yourself feeling drowsy in the middle of your trip, don't hesitate to pull off and get a 20-minute power nap. Better yet, let your spouse take over just for a bit until you feel revitalized.
Be aware of the laws.
If you're crossing your state's border, stay vigilant of the road policies in the other state. Avoid trouble with law enforcers by familiarizing yourself with the state's driving laws and regulations.
Check the weather forecast.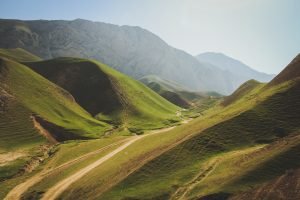 A week prior to your trip, check the weather. If there is a possible storm or blizzard coming to town, it would be wise to either pack up and leave a few days earlier or delay your trip until the weather disturbance has passed.
Get those coins ready.
Expect toll booths along the way. Keep your coins in your car console to make it easier for you to pay.
A Gift to Our Vets That Can Transform Their Lives
While keeping yourself mindful of the10 top holiday road trip survival tips, you may also consider the general condition of the car you'd be using for the trip. If it's an old car with a high probability of breaking down on the road, you may want to consider using another vehicle or another mode of transport. You obviously wouldn't want to get stranded on the road with your family inside a malfunctioning car during the holiday season.
In keeping with the spirit of giving on Christmastime, how about donating that old car for the benefit of the struggling veterans in your area? These are the former members of our military who are now grappling with service-connected disabilities, physical and mental health issues, unemployment, and homelessness due to poverty.
By handing over that vehicle to us at Veteran Car Donations, you'll be providing our former troops and their families with gifts that will uplift their living conditions and transform their lives. We will sell your donated vehicle via auction and use the proceeds to help our nonprofit partners in providing them with mortgage-free and specially adapted housing, free physical and mental health care services, job opportunities, education scholarships, and other benefits.
In return for your charitable contribution, you will also get your fair share of rewards including a 100% tax deductible receipt that will enable you to significantly slash your tax bill come tax payment time.
For more information on our car donation program, check out our FAQs page. For inquiries, you can call our toll-free 24/7 hotline 877-594-5822 or send us a message online.
You can donate to Veteran Car Donations by either calling us or filling out our online donation form. We accept vehicle donations wherever you are in the United States since we have car donation programs in all 50 states.
Give Your Old Car a New Purpose this Christmas
This Yuletide season is such a great time to show our appreciation and gratitude to our former troops who once fought for us and risked their lives to defend our liberties and protect our security.
Moreover, you may want to purchase a brand-new car as your gift to yourself and your family this Christmas. So, why not just give your old car a new and noble purpose? Call us at 877-594-5822 and donate that vehicle as your Christmas gift to the needy veterans and their families in your area.