January 1, 2019
2019 New Year Resolutions: How to Set Achievable Goals
With the start of another year, many of us have one thing in mind: Change for the better. For some, this can mean throwing away bad habits such as smoking or excessive spending. For others, it can mean positive lifestyle changes, which can be in the form of healthy eating or working out regularly.
Unfortunately, for many of us, New Year resolutions don't really last that long. Come February, we've already forgotten the list that we were so excited to make just a few weeks before. This is either due to our busy schedules or we see the tasks as rather too difficult to achieve or we've just plain lazy. We'd then realize that it's really pointless that we came up with our list of resolutions in the first place.
Are You Ready to Work on Your 2019 Resolutions?
If you're one of those who couldn't keep a resolution, we don't blame you. Perhaps you'd set unrealistic goals or too many goals at once, which seem to be the two most common mistakes that people make. You need to bear in mind that making realistic New Year resolutions is all about setting goals that are both achievable and measurable.
To help you come up with your 2019 New Year resolutions that are doable, we've come up with a list of simple and doable ideas that will make it easy for you to fulfill your resolutions. Follow them by heart, and before you know it, you'll be seeing a new and improved you!
Start simple.
If one of your goals this year is to slim down and shed off some pounds, start with baby steps. Let's face it, gyms aren't really for everyone. Instead of signing up for a membership, you can just commit to being more active every single day. For instance, go for fruits when you crave for something sweet; use the stairs instead of the elevator, or make it a habit to walk around the park or neighborhood after you finish work.
Stay consistent.
Don't put yourself down if you miss a day of working towards your goal. It can get exhausting at times, and taking a break is necessary. As long as you continue to stay driven and keep up with the habit, you'll definitely see the results you've always hoped for.
Always remember your reasons.
Whenever you feel like quitting, think about why you even made the resolution in the first place. Did you want to learn salsa dancing to impress your spouse? Were you inspired to reduce or even stop your alcohol intake to improve your health? Whatever the reasons are, they are there for a purpose. That is, to push you even further, reminding you that you've already come a long way to stop now.
Give yourself little rewards.
Positive reinforcement is a great way to motivate yourself to do even better. For example, if you're aiming to trim your waist and you were able to go a week without eating your favorite doughnut, treat yourself to something that will make you truly happy. Anything but fattening foods, of course!
Ideas for Your 2019 New Year Resolution List
Are you still trying to figure out what needs changing in your life? Or are you already satisfied with what you got? Well, satisfied or not, we're giving you a list of common and not-so-common resolutions that you might be eager to pursue:
Learn to enjoy alone time.
Start a healthy diet.
Save more and spend less.
Live minimally.
Give up alcohol, cigarettes or both.
Stop holding grudges.
Appreciate the little things in life.
Be more open-minded.
Learn a new skill.
Start a journal.
Get lost in places.
Reinvent yourself.
Stop procrastinating.
Let go of toxic people in your life.
Reduce the time you spend on social media.
Show more empathy.
Don't be afraid to express yourself.
Inspire others by doing good deeds.
Welcome the New Year with a Most Meaningful Deed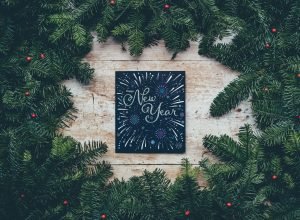 A most meaningful resolution you can make that would be a great way to welcome the New Year is to donate a vehicle you no longer need to us at Veteran Car Donations.
We auction off all donated vehicles we receive and use the proceeds to support the programs and services of our charity partners that cater to our former troops.
These veterans are now facing such woes as service-connected disabilities, mental health issues, lack of jobs, and homelessness due to extreme poverty.
Our IRS-certified 501(c)(3) nonprofit organization partners provide needy veterans with mortgage-free and specially adapted homes, free mental health care, employment opportunities, job training, transitioning assistance, tutoring support and education scholarships, financial assistance, and many other benefits.
Even as you impact the lives of our nation's struggling veterans with your vehicle donation, you too will benefit since your charitable contribution will entitle you to claim a top tax deduction that can significantly reduce your tax bill.
For more information on our car donation program, check out our FAQs page. For inquiries, you can call our toll-free 24/7 hotline 877-594-5822 or send us a message online.
You can donate to Veteran Car Donations by either calling us or filling out our secure online donation form. We accept donations of nearly all types of vehicles wherever you are in the United States since we have car donation programs in all 50 states.
Ready to Give Back to Our Nation's Heroes?
If you haven't made your 2019 New Year resolutions yet, why not do one thing that would bring life-transforming benefits to our nation's heroes while also enabling yourself to dispose of an unwanted vehicle and even getting a handsome tax incentive for doing so? Call us at 877-594-5822 and get free and fast professional towing service for your car donation!