November 3, 2020
2020 Election Day: 3 Key Questions Facing U.S. Voters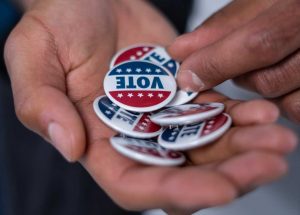 Can you believe that Election Day is just around the corner? Amid a pandemic, this year's election could easily go down as one of the most unconventional U.S. presidential races in history.
Due to the risk of coronavirus transmission, election experts remain uncertain as to how the system will work. Analysts are saying that 40% of the ballots cast this November will be done by mail, with 76% of voters eligible to use mail-in ballots despite President Trump's protests against the method, claiming that it could lead to a rigged election.
Since the majority of American voters are expected to vote before the 3rd of November through postal votes, it might take several days, or perhaps even weeks, for the official results to be announced.
Despite all the uncertainties surrounding the election process, however, certain aspects are enshrined in the U.S. Constitution.
Here are three key questions facing voters in the upcoming presidential election.
Who are the candidates?
Voters will decide whether to re-elect President Trump and Vice President Mike Pence or let their Democratic rivals, Senators Joe Biden and Kamala Harris, to take the helm of our government.
Can the election be postponed to a later date?
Many are wondering if it's possible to move the election because of the pandemic. President Trump doesn't have the power to change the date. However, delaying the election is technically possible if Congress intervenes, but that's highly unlikely to happen because the House of Representatives is comprised mostly of Democrats who are against the idea.
The election date is not written in the U.S. Constitution, but the Charter does outline a date for the inauguration of the newly elected president in January.
Can you vote by mail in your state?
According to a New York Times analysis, at least three-quarters of all American voters are eligible to receive a ballot in the mail. While most states have deadlines to request mail ballots less than two weeks before the election, the Postal Service strongly recommends voters to request them by October 19th. This is to ensure that all ballots are returned on time.
Although all states allow at least some mail voting, some will make it more accessible to voters than others. In 25 states, voters are required to procure an application for an absentee ballot themselves. In other states, voters have the option to cite the coronavirus as their reason to vote absentee, or they may not specify any reason at all.
Since rules differ in every state, it's important to check with your country officials for more information about absentee voting.
Our Suffering Former Service Members Need Your Help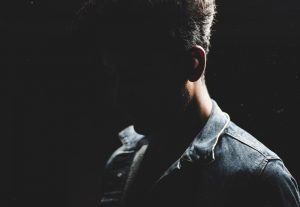 Voting wisely makes a huge difference, and so does donating an old vehicle to Veteran Car Donations. Such a simple act can transform the lives of veterans who are facing all sorts of woes in their transition to civilian life. We're talking about our nation's retired service members who are grappling with service-connected disabilities, mental health problems, unemployment, and homelessness.
Once we get hold of your donated vehicle, we'll place it up for auction. We'll then transfer the proceeds to our nonprofit partners. These IRS-certified 501(c)3 nonprofit organizations use the funding they get from us to deliver a range of life-enhancing services to deserving veterans and their families. These services include free quality health care, financial aid, housing assistance, employment opportunities, family support, educational scholarships, psychotherapy services, and many other benefits.
Thanks to your generous contribution, disadvantaged vets in your community will have a chance to finally experience a decent and fulfilling life.
Your auto donation will allow you to claim a handsome tax write-off in the next tax season. You'll also benefit from the fast and free professional towing service that we will provide you wherever you are in the country.
Above all, you'll have the ultimate pleasure and satisfaction of doing something extraordinary that can help uplift the lives of our nation's heroes.
We take nearly all types of vehicles, even those that are no longer working properly. From standard vehicles and RVs to motorbikes and watercraft, we'll be more than happy to accept whatever you'll offer to us.
For more information regarding our car donation program, you may check out our FAQs page. For inquiries or clarifications, you may get in touch with us at 877-594-5822 or send us a message online. We'll respond to you within 24 hours.
Transform Lives with Us Today!
Like your vote on Election Day, your auto donation matters. Start the process today. Call Veteran Car Donations at 877-594-5822 or fill out our online donation form now!