April 1, 2020
3 Awesome Ways to Celebrate Month of the Military Child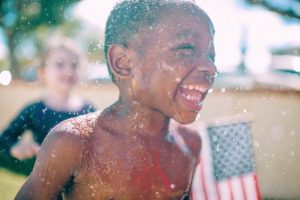 It's not easy having a dad or a mom in the military. There would be times when they can't be home for the holidays or on your birthday. There might even be times when your family would need to move somewhere else when your parent gets transferred to another base. These developments can be very stressful — especially for kids who are still growing up and dealing with all the normal problems and issues that people their age normally deal with.
April has been designated as the month in which we appreciate the children of our military personnel.
Everyone sees the sacrifices made by our warriors on the frontline. However, what most people don't recognize and appreciate are the sacrifices made by the ones our troops leave behind, especially their children. Their strength, bravery, and resilience play a big role in their parents' way of handling their own military service. This is a big responsibility given to children who probably haven't even gone through puberty yet.
Loud and Proud, Cheers to Military Brats!
The term "military brat" was coined to identify kids who have one or both of their parents serving in the military. It's a term worn with pride by some kids, believing that they possess a strength and adaptability that some of their peers have yet to obtain. These are traits that will prove useful to them later on in adulthood as they face whatever challenges that life throws at them.
To honor the sacrifices made by our military children at home, we've listed three great ways below on how you can make the most of the Month of the Military Child this April.
Purple up for Military Kids Day!
Bring the purple out on April 10, Military Kids Day! Purple is a color that symbolizes all the military branches. Wear it all day to increase awareness and let people know of the sacrifices that families with military members make, especially the children. Wear the shade of purple in recognition and support of military kids.
Participate in community events.
There should be community events or gatherings near you that recognize military families in your area. Look for ways where you can be a part or even contribute to these events, playing a role that supports the military children who are currently living in your area.
Coordinate with schools.
Check with schools if they're planning to hold military-themed events or programs this April. If they haven't had the chance to plan anything out, suggest ideal ones that will be suitable to support and recognize military children.
Recognize the Struggles Our Vets Are Facing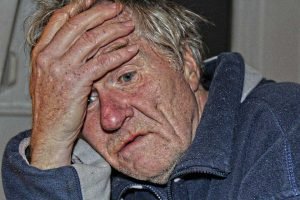 While seeing the sacrifices children born into military families are making, we should also see the suffering being experienced by many of our veterans. Never would they have thought that after serving their country, they'd find themselves out on the streets and without jobs. Our veterans deserve a far better life than this.
You can easily do your part in uplifting the lives of our nation's heroes. All you need to do is to donate your unwanted vehicle to us at Veteran Car Donations.
 We'll auction off your donation and use the proceeds to support the programs and services of our veteran-focused nonprofit partners. Using the funding they get from us, these IRS-approved 501(c)(3) nonprofit organizations are able to sustain their delivery of financial assistance, free medical treatment, employment opportunities, family support, and other essential services to their veteran beneficiaries and their families.
When you choose us as your donation partner, you'll be helping not only the struggling veterans in your community but also yourself! Rewards await you such as our free towing service and the substantial tax deduction that you can claim from the IRS after we sell your donated vehicle.
We take almost all types of vehicles, even those that are no longer working. You can donate wherever you are located in the United States since we have vehicle donation programs in all 50 states.
To know more about our donation process and the benefits of donating vehicles to us, check out our FAQs page. If you have questions, call us at 877-594-5822 or send us a message online.
You Can Change a Veteran's Life Today
When you donate a vehicle to us, you'll no longer stand on the sidelines. Working with us at Veteran Car Donations is the best way for you to make lives a little better for the needy veterans living in your neighborhood. Call us at 877-594-5822 or fill out our online donation form to help transform the lives of our veterans with your vehicle donation now!