April 14, 2021
April 14th Is a Day to Show Your Love of Gardening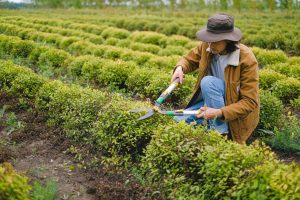 Get ready to grab a shovel and plant seeds on April 14th. It's National Gardening Day! It's that time of the year when people get busy growing vegetables, fruit, flowers, and houseplants. It's a satisfying pastime that has been enjoyed by people for centuries. Gardening dates as far back as 1500 BC during the time of the ancient Egyptians.
In the United States, the first gardeners were the colonists in the 18th century who relied on their home gardens for survival. They planted essential vegetables and culinary and medicinal herbs in their small, enclosed dooryard gardens, located right outside their front door.
Gardening evolved through the years, with more and more Americans growing their own food. By 2013, one-third of all American households reported growing food in their own gardens.
The 3 Awesome Ways of Celebrating National Gardening Day
To help you bring out your inner gardener, we've listed 3 awesome ways of celebrating National Gardening Day on April 14th.
Buy new gardening tools.
Maybe some of the tools you have are already a little rusty or maybe you just want to have a few extra pots on hand. National Gardening Day is the perfect excuse for you to go out and buy new gardening tools. Go on a guilt-free gardening shopping spree on April 14th!
Sign up for gardening events.
Sign up for any courses or events related to gardening in your area. Your local community gardening groups should probably have something planned or you can head to your local gardening center to see if anything's up for April 14th. This is a great way to connect with like-minded individuals and share your love for gardening.
Plan what's next for your garden.
Use April 14th as a planning session to visualize what's next for your garden. List down the things you'll need and the plants you'll be raising in your garden. It's easier to do things after you devise a plan for them.
Plant Seeds of Hope in the Hearts of Our Vets
As you begin growing new plants in your backyard to celebrate National Gardening Day, how about planting seeds of hope in the hearts of the suffering veterans in your area? You can easily do that by simply donating a vehicle you no longer need here at Veteran Car Donations.
We'll use your donated vehicle to transform the lives of our impoverished and neglected former service members. They are those who have become homeless for lack of support, those who can't find decent jobs to support themselves and their families, and those who are suffering from service-connected disabilities and illnesses, including mental health disorders.
These men and women surely deserve all the help that they can get for their invaluable service to our nation. Let's not forget that during their time in the service, they were the ones who risked their lives to preserve our freedoms and protect us.
We'll auction off your donated vehicle and use the proceeds to help fund the life-changing programs of our veteran-focused charity partners. These IRS-approved 501(c)(3) nonprofits provide deserving veterans with quality health care, financial aid, housing assistance, employment opportunities, family support, educational scholarships, psychotherapy services, and many other benefits.
We won't leave you empty-handed after making your vehicle donation. We'll provide you with valuable rewards such as the free towing of your unwanted vehicle wherever you had it parked or stored anywhere in the country. Your gift will also entitle you to receive the maximum tax deduction in the next tax season.
However, the best reward you'll get is not a material thing. It's the priceless feeling of joy and satisfaction, knowing that your donation will be used to give our disadvantaged veterans the decent and dignified life that they fully deserve.
You can donate almost any type of vehicle, such as an ancient car that has a couple of damaged parts or a truck that no longer runs properly. Trust us, we're not picky!
To get an idea of our quick and easy donation process, check out our FAQs page. If you have any questions or concerns, call us at 877-594-5822 or send us a message here.
Help Create a Brighter Future for Our Heroes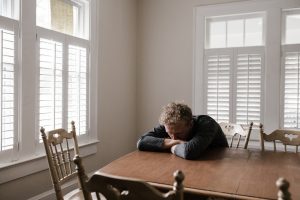 Your vehicle donation can surely make a difference in the lives of our suffering heroes. Call Veteran Car Donations at 877-594-5822 or fill out our online donation form now!