September 17, 2020
September 17th is Constitution Day!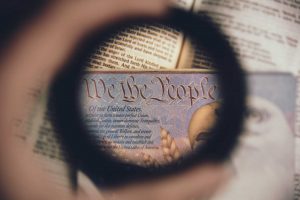 Any proud American celebrates Constitution Day each year on September 17th. This day marks the anniversary of the signing of the United States Constitution, which serves as the foundation of our nation.
On that day in 1787, delegates to the Constitutional Convention convened in Philadelphia and signed the most important document in American history. The Constitution established the framework of our government and the rights and freedoms that all Americans enjoy today.
The national observance of Constitution Day serves as a reminder to educate ourselves about our Constitution. Veteran Car Donations encourages everyone to learn more about it so they won't miss out on the liberties and privileges that are rightfully ours as U.S. citizens.
Frequently Asked Questions About Constitution Day
Now is the best time to jog your memory about what you learned in your history class about our nation's Constitution. In observance of Constitution Day, check out these three frequently asked questions about it.
What is the U.S. Constitution?
The U.S. Constitution is the supreme law that all Americans must abide by. It is also the primary source of governmental authority and the protector of the fundamental rights of each U.S. citizen. The document was primarily written to address the need to create a new form of government to unite the 13 existing states at that time.
Who wrote the U.S. Constitution?
The person who played a pivotal role in the drafting and ratification of the Constitution was James Madison. He also wrote the first 10 Amendments —  the Bill of Rights. That's why he is known as the "Father of the Constitution."
What is the Bill of Rights?
The Bill of Rights is the first 10 Amendments to the Constitution. It spells out the rights of all Americans. Here are the 10 Amendments:
First Amendment — Protects citizens' freedom of speech, religion, the press, and the right to submit a petition to redress grievances to the government.
Second Amendment — Gives citizens the right to bear arms.
Third Amendment — Prohibits the country's armed forces from intruding into private homes.
Fourth Amendment — Protects citizens against search and seizure.
Fifth Amendment — Gives citizens the right not to be criminally prosecuted and punished without due process.
Sixth Amendment — Gives citizens the right to a speedy trial by a jury, to be informed of the crimes they are charged with, and to confront the witnesses presented by government prosecutors.
Seventh Amendment — Provides the right for civil cases to be tried by a jury.
Eighth Amendment — Forbids excessive bail, fines, and unusual and inhumane punishments.
Ninth Amendment — States that the enumerated rights are not comprehensive and that citizens retain the rights not enumerated in the document.
Tenth Amendment — States that the Federal Government only has those powers delegated in the Constitution and that other powers belong to the states or the people.
Honor our Veterans on Constitution Day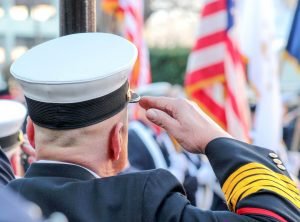 In celebrating Constitution Day on September 17th, let us honor the men and women of our armed forces who risked their lives to defend and preserve our freedoms and protect us from harm. Without their sacrifices and gallantry, we would not be enjoying those freedoms, and peace would not be secured.
The best way to honor our veterans is to extend them meaningful assistance that would enable them to live the dignified and fulfilling lives they very well deserve. You can help provide that assistance by simply donating your old and unwanted vehicle to us at Veteran Car Donations.
We'll auction off your donation and use the proceeds to support the life-changing programs and services that our veteran-focused charity partners provide to their beneficiaries. These IRS-certified 501(c)3 nonprofits provide needy veterans and their families with quality health care, financial aid, housing assistance, employment opportunities, family support, educational scholarships, psychotherapy services, and many other benefits.
As our donor, you'll get to enjoy a maximum tax deduction. You'll also benefit from our free pickup and towing service, which is available in all parts of the country.
You can donate not just your old car but any other type of vehicle that you no longer need.
If you want to learn more about our vehicle donation program, feel free to visit our FAQs page. For inquiries or concerns, call us at 877-594-5822 or send us a message online.
Celebrate Constitution Day with a Car Donation Today!   
Let this year's observance of Constitution Day this September 17th be a memorable one not just for you but more so for our heroes. A car donation from you can go a long way in helping uplift their lives. Call us at 877-594-5822 or fill out our online donation form now!