April 23, 2020
3 Easy Ways to Celebrate World Book Day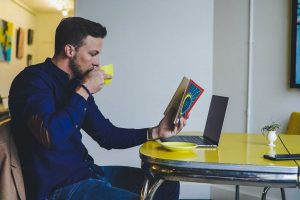 Books are truly awesome, and everyone has their own reasons why they love them. Some love books because they enable them to gain knowledge. Others love books because they let them escape from their otherwise dreary and uneventful lives.
There are people who grew up with the love of reading already sowed in their hearts. Others came to like reading books a bit later in life.
No matter what the reason is, or how long the love of the written words has been in our lives, we can perhaps agree that spending a day reading a good book is a relaxing experience.
On April 23rd of each year, the United Nations Educational, Scientific and Cultural Organization (UNESCO) celebrates World Book Day, a global annual event with more than 100 countries participating. The U.N. body created the day to put the love of reading into the spotlight so that the world's young people will have the opportunity to fall in love with reading.
Make the Most Out of World Book Day
World Book Day isn't just about introducing our youth to the love of reading. It's for adults as well! If you're not that fond of reading or if you never had the chance to give it a try, now is the time to find out why reading a good book is a wonderful experience. April 23rd provides the best opportunity for you to experience the magic that lies inside the pages of a good book.
Check out these three easy ways on how you can celebrate World Book Day and enjoy the experience that good books bring:
Spend at least 2 hours reading in a bookshop or library.
If you're new to reading books, this is probably the best way for you to spend World Book Day. At the library or bookshop, ask the staff there to recommend a good book for you to read. They will only be too glad to help you, after all, you're another potential recruit to add to the cult of booklovers.
Read a genre new to you.
If you've been a fantasy and science-fiction kind of person, take the plunge on April 23rd and spend the day discovering and reading a book that belongs to another genre such as horror or thrillers. This way, you'll know why other people love such genres. Who knows, thriller or horror books might turn up to be your new favorites!
Exchange your list of top 3 books with a friend.
We all have our lists of top books. These are the books whose plots and epic lines are probably etched in our hearts. Share these titles with a friend and let them share theirs with you. Discover what got them hooked on those books. Upon reading your suggestions, they'll also discover the reasons why you picked those titles.
Care for Our Vets Just Like You Do for Your Books
How about applying the love you have for reading and books to our veterans in need? Years after making huge sacrifices and risking their lives to protect ours, some of our former warriors sadly find themselves living miserable lives with little means to support themselves and their families. This is mainly due to their lack of employment and support from their fellow Americans. Their daily life is a struggle, which is something they did not expect when they separated from the service.
You can do something to ease their plight. All you have to do is to donate a vehicle you no longer need or use to Veteran Car Donations. We'll auction off your old clunker and give it an entirely new and meaningful purpose.
The proceeds from the sale of your donation will be used by our IRS-approved 501(c)(3) nonprofit partners to provide their veteran beneficiaries and their families with financial assistance, free medical treatment, employment opportunities, family support, and other essential services.
You'll get a boatload of rewards for your charitable contribution. Not only will you cut back on your expenses with your clunker gone, but you'll also get our free towing service and a handsome tax deduction as well.
You can donate almost all vehicle types, even those that don't run anymore. You can also make your donation wherever you reside in the country since our vehicle donation program covers all 50 states.
For more information, check out our FAQs page. For inquiries, you can call us at 877-594-5822 or send us a message online.
Change a Veteran's Life Today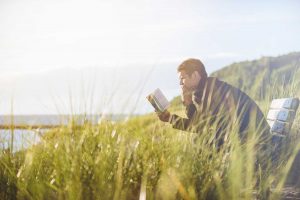 With your vehicle donation, you can bring hope to our disabled and disadvantaged veterans. Veteran Car Donations is the best way for you to dispose of your beater and help our nation's heroes at the same time. Call us at 877-594-5822 or fill out our online donation form now!