August 10, 2020
Celebrate National S'mores Day on August 10th!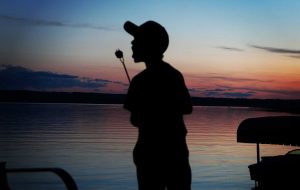 If there's one thing that kids (and adults, too!) look forward to when they're around a campfire, it's having their s'mores. What's great about this little sandwich is that it's so easy to make! Just grab some marshmallows, graham crackers, and a bit of chocolate, and you're all set to enjoy this gooey dessert.
S'mores is a contraction of the words "some more," which makes sense considering that if you've tried one, you would want to have some more. If you haven't tried this campfire treat that could easily turn a sour mood around, don't pass up the chance to enjoy it on August 10th because it's National S'mores Day!
The 3 Easy Ways to Make S'mores
The good thing about s'mores is that it doesn't take a rocket scientist to make them. While people usually make s'mores by the campfire, this doesn't mean that you can't make them through other means. Veteran Car Donations has pulled together these three easy ways to make the best s'mores:
Using your oven
If you can't keep a campfire going in your backyard, you can use your oven to make s'mores. Here's how you can do it:
Place a baking paper on the baking pan.
Cut the graham crackers into half and place them on the baking pan.
Put the milk chocolate and marshmallows on top of the graham crackers
Turn the oven into a broil setting and place the pan inside the oven for 2-3 minutes.
Take it out, then place a second graham cracker on top to make a sandwich.
Microwave s'mores
If you don't have an oven or a campfire, you can use a microwave. Here's how to do it:
Place the graham crackers on a plate and put a piece of square chocolate on top of it.
Top the graham cracker and chocolate with a marshmallow.
Microwave the crackers with marshmallows and chocolate for 15 minutes.
Take the plate out and top with another graham cracker.
The only downside to making s'mores using a microwave is that you won't get to enjoy the good parts that have been charred. Since the temperature is controlled, the sides of the marshmallows won't be as charred compared to when you use the campfire to cook the marshmallows.
Using your griller
You can also use your griller if you don't want to use an oven or a microwave. Check out these steps:
Turn the griller on high heat.
Stick the marshmallows on a skewer and hold it above the heated grill.
Make sure not to let the marshmallow or skewer touch the surface of the grill.
Toward the end, let the marshmallow catch fire and blow it out to get charred sides.
Place the marshmallow on top of the graham crackers and chocolate and cover it with another piece of graham cracker to make a sandwich.
Do You Want to Help the Vets in Your Area?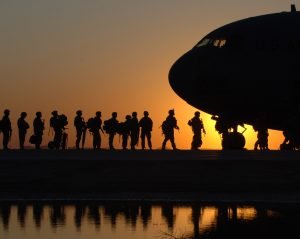 If you've got a soft spot for the now struggling brave men and women who fought to defend our freedoms and ensure our security, consider donating any type of vehicle to Veteran Car Donations.
We'll have your donation auctioned off, with the proceeds going to nonprofit organizations that we are in partnership with. These IRS-approved 501(c)3 nonprofits are dedicated to improving the living conditions of our veterans who are suffering from lack of jobs, physical and mental health issues, service-connected disabilities, and homelessness due to extreme poverty.
They provide their beneficiaries with quality health care, financial aid, housing assistance, employment opportunities, family support, educational scholarships, psychotherapy services, and many other benefits.
You will also benefit from your charitable contribution since you'll get to enjoy our free towing service wherever your vehicle is located in the country.
Furthermore, you'll get to enjoy our quick and convenient donation process where you don't have to do any paperwork. On top of that, you'll have the privilege of receiving a maximized tax deduction in the next tax season.
If you have any questions or concerns, feel free to call us at our toll-free hotline 877-594-5822 or you may send us a message here. Check out our FAQs page for more information on our donation program.
Do Something Wonderful Today!
Celebrate National S'mores Day on the 10th of August by doing a charitable deed for the benefit of our nation's heroes. Reach out to them with your car donation. Just call us at 877-594-5822 or fill out our online donation form now!