April 1, 2021
All 30 Teams Scheduled to Play on April 1st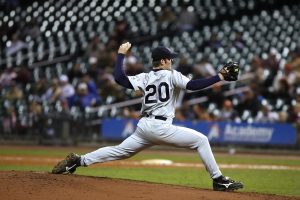 After a pandemic-hit 2020 season, everyone's hoping for a better baseball season this year as Major League Baseball returns to a full, 162-game schedule. The new season begins on Thursday, April 1st. All 30 Major League clubs are scheduled to play on Opening Day, the first time this will happen since 1968.
Baseball fans can expect this year's opening day to start with 10 divisional match-ups among the 15 games scheduled as well as three interleague contests. The interleague games will feature the Tampa Bay Rays at Miami Marlins, the San Francisco Giants at the Seattle Mariners, and the Minnesota Twins at the Milwaukee Brewers.
Are you ready to root for your home team on opening day? Here are 3 exciting ways of watching Major League Baseball Opening Day on April 1st.
Host a watch party with your friends or family.
There's no better way to enjoy a sporting event than by watching it on TV with the people you love Hosting a watch party is an awesome way to enjoy MLB's Opening Day. That's a million times better than watching the game by yourself. However, since the pandemic is still going on, make sure all your guests wear masks, practice socially distancing, and hopefully have already been vaccinated.
Get into gear when Opening Day starts.
Wear your favorite team's jersey, prep foods for your guests, and take out those giant foam hands! Nothing gets your energy levels more pumped up than by doing a little preparation, even when you're just watching a game on TV.
Consider attending Opening Day live at the stadium.
The MLB has announced that fans will be permitted to attend regular-season games at their team's home stadium, provided their state and local health guidelines allow it. However, even with the ongoing vaccination campaign, fans will have to follow the minimum health and safety requirements such as wearing masks and following social distancing protocols. You may buy your tickets and see the games live once the guidelines are finalized.
Why Some of Our Vets May Not Have Fun on MLB Opening Day
Among die-hard baseball fans are many of our veterans. Unfortunately, those who are facing great difficulties in life may not be able to enjoy watching the games on MLB's opening day on April 1st. How can they have fun if they're suffering from homelessness, unemployment, disabilities, and illnesses, including mental health conditions?
It's heartbreaking to know that these brave men and women who gave so much to our country are unable to live the good and decent life that they dream of.
The good news is that you have a chance to make a difference in their lives. All you got to do is to donate any old and unwanted vehicle you have to us at Veteran Car Donations.
We'll put your vehicle up for auction, with the proceeds going to our veteran-focused nonprofit partners. These IRS-certified 501(c)(3) nonprofit organizations use the funding that we provide them to deliver quality health care, financial aid, housing assistance, employment opportunities, family support, educational scholarships, psychotherapy services, and many other benefits to their veteran beneficiaries.
You will also benefit from your charitable contribution since you'll get to enjoy our free towing service at a date, time, and place of your choice. You'll also enjoy our quick and convenient donation process where you don't have to do any paperwork. On top of that, you'll have the privilege of receiving the maximum tax deduction in the next tax season.
Aside from the material rewards in store for you as our donor, you'll also enjoy a most satisfying donating experience, knowing that your act of charity will help transform the lives of our nation's heroes.
We accept almost all vehicle types, including those that are no longer working properly. You can donate wherever you're located in the country since we operate in all 50 states.
If you have any questions or concerns, feel free to call us at our toll-free hotline 877-594-5822 or you may send us a message here. Check out our FAQs page for more information on our donation program.
Think of Our Suffering Heroes as You Enjoy the Games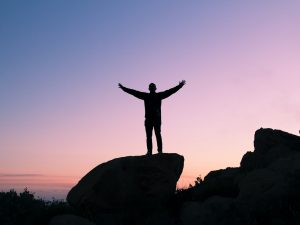 As you get ready to cheer your home team on MLB's opening day this April 1st, spare a thought for the veterans in your community who are living miserable lives. Your car donation will surely help in turning their lives around. Call Veteran Car Donations at 877-594-5822 or fill out our online donation form now!