September 22, 2020
Welcome the Celestial Change on September 22nd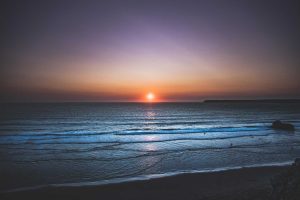 Our ancestors spent more time outdoors than us today. The sky served as their clock and calendar, using daylight and its shifting patterns for determining the time and season. It was an ingenious way to keep track of things.
Observatories have been built throughout the world to keep track of the sun's progress. Macchu Picchu in Peru, for example, is where the Intihuatana stone is located. The Incans used it to determine the important celestial periods throughout the year, including the two equinoxes.
These equinoxes happen twice a year — one occurring in September and the other one in March. The one happening in September in the Northern Hemisphere, where the United States is located, is called the fall equinox or the autumn equinox. Some people call it Mabon. The other equinox is the spring or vernal equinox, which occurred last March 20th.
This year, the autumn equinox will fall on September 22nd. On this day, our sun will be crossing the celestial equator as it moves southward.
How to Celebrate the Autumn Equinox
Before the autumn equinox happens, you would have probably noticed the signs of the autumn season already. 
Did you know that our ancestors did a lot of rituals during the autumnal equinox? This was the time when they would give thanks to their deities for blessing them with a good harvest.
Since equinoxes only happen twice a year, it's only right to celebrate them and not treat them as regular days. Take a look at the suggestions below on how you can make the most of the coming autumn equinox.
Visit a local farm or market nearby.
As autumn begins, head to a local farm or market nearby. There you'll find the produce of the harvest season. Do some shopping, and bring your kids with you.
Decorate your home for the autumn season.
Give your home an autumn theme by displaying crafts and arts that symbolize the season. There are tons of free tutorials and guides on the internet on how to do this. Display fall-themed decorations throughout your house, including your front lawn.
Welcome the autumn equinox with a bonfire.
Our ancestors welcomed important events with fire. Invite your friends and family to celebrate the autumn equinox with a bonfire. Dance, sing or beat drums throughout the night to welcome the fall season. Make sure you follow your city's laws though. See to it that you're not violating anything when you do this.
Celebrate Autumn Equinox By Helping Our Vets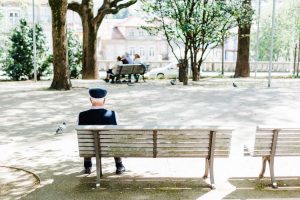 The autumn equinox represents celestial change as the fall season begins. So, let's make things extra special by bringing positive changes into the lives of those who need them, such as the struggling veterans residing in your community.
Many of our former servicemen and servicewomen are struggling with service-related disabilities and illnesses, including mental health issues. They couldn't find decent and stable jobs for a variety of reasons. Some have fallen deep into poverty and are now living on the streets as homeless people.
With a car that you're not using anymore, you can make a difference in their lives. You can do this by simply turning over that vehicle to us at Veteran Car Donations 
We'll put your vehicle up for auction, with the proceeds going to our veteran-focused nonprofit partners. These IRS-certified 501(c)(3) non-profit organizations use the funding that we provide them to provide their veteran beneficiaries with free quality health care, financial aid, housing assistance, employment opportunities, family support, educational scholarships, psychotherapy services, and many other benefits.
Selling your clapped-out car is too much of a hassle. Donating it to us, however, is super easy, quick, and convenient. Most of the work regarding the donation process will be handled by our team so that you'll be as stress-free as possible. No need to worry about any paperwork (except the car title, of course). No need to fill out long, complicated forms or process your car donation in person. You can donate in the comfort of your home with just a short phone call to one of our representatives. Your vehicle donation will also benefit you in more ways that one. Throw your car expenses out the window, get back valuable garage or yard space, get a free professional towing service, and receive a maximized tax deduction to slash your tax bill in the next tax season!
We accept nearly all vehicle types, and they don't need to be in good condition. In most cases, we take even vehicles that no longer run.
Veteran Car Donations operates in all 50 states, which means your location will never be an issue when you make your donation.
If you want to know about our vehicle donation process, head over to our FAQs page. For any other concerns or inquiries, feel free to give us a call at 877-594-5822 or send us a message online.
Help Our Heroes Live Decent Lives
Let's work together to give our nation's heroes the decent and fulfilling lives that they truly deserve. Call us at 877-594-5822 or fill out our online donation form to kick-start your vehicle donation today!