September 29, 2020
On September 29th, Go All Out in Showing Your Love for Coffee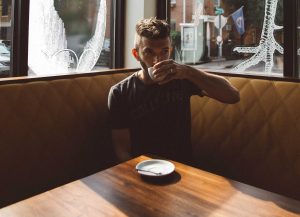 If you want to start your day right, drink a warm cup of coffee first thing in the morning. Many people begin their day with this ritual. For some, just one cup of coffee in the morning isn't enough; they drink several cups throughout the day and even at night.
There are plenty of good things to say about coffee. Some like it because it keeps them energized and awake. Others turn to coffee to calm their nerves and relax. When life beats you up, everything feels a lot better when you sit down with a friend over a steaming cup of coffee.
Just as we have a day dedicated to weird and strange stuff such as doughnuts, pancakes, and even kissing gingers, why not have a day for coffee as well? It's a drink that's beloved all over the globe. The love for coffee knows no bounds or barriers.
On September 29th, you have a legitimate reason to go all out in showing your love for coffee — but make sure to mind your caffeine though. It's International Coffee Day! Grab a friend, go to your favorite coffee shop, and order your favorite brews!
The 3 Fun Ways of Celebrating International Coffee Day
Make International Coffee Day extra special by actively taking part in celebrating the event. Discover the love for coffee if you haven't yet. Check out these fun ways of celebrating the annual event this September 29th.
Set a coffee date.
Coffee tastes much better when you're having one with people close to you, such as your spouse, your sweetheart, or your friend. Catch up on details about each other's lives while trying out different coffee brews. You can even go on a coffee-tasting spree and sample different flavors if the person you're with is a fellow caffeine lover. Choose your favorite cafe in town and set a coffee date for September 29th.
Go on a hunt for your next favorite blend.
We all have our go-to coffee blends. However, make International Coffee Day special by exploring other blends. A new blend just might become your new go-to brew!
Get a coffee machine or upgrade the one you have.
If you've already fallen head over heels over the drink, a coffee machine is a sound investment. If you already own one, consider getting an upgrade. You'll appreciate coffee more if you're the one who brewed it. You'll also be able to serve your friends your own brews whenever they come to visit.
Uplift the Lives of Struggling Veterans with Your Old Car
While celebrating International Coffee Day with your favorite coffee blend, spare a thought for the veterans living in your community who are facing hard times. These are the men and women hailed as our nation's heroes for the great sacrifices they've done for our nation in defense of our rights and security.
Sadly, many of them are living miserable lives, burdened by their service-related disabilities and illnesses, including mental health issues. As a result, they are unable to find decent and stable jobs. Some have fallen deep into poverty and have become homeless, begging for alms on our streets.
We at Veteran Car Donations are here to help our suffering heroes, and we would like to invite you to join us in our mission to uplift their lives.
A car donation from you will go a long way in giving the needy veterans in your area the assistance they badly need. We'll sell your donated vehicle through auction and use the proceeds to support the vital programs and services being provided by our charity partners to their veteran beneficiaries. These IRS-approved 501(c)3 nonprofit organizations provide deserving veterans and their families with quality health care, financial aid, housing assistance, employment opportunities, family support, educational scholarships, psychotherapy services, and many other benefits.
Your vehicle donation will entitle you to receive a substantial tax deduction. You'll also benefit from our free pickup and towing service, which is available in all 50 states. 
For more details on our vehicle donation program, including tax deductions and our donation process, visit our FAQs page. Call us at 877-594-5822 or send us a message here should you have any questions or concerns that you'd like us to address. If you're uncertain about your vehicle's eligibility for our program, check out this page to learn what we usually accept.
Touch the Hearts of Our Heroes Today!
Nothing compares to the satisfaction of having done something wonderful to those who we owe our freedoms and security. Donate to Veteran Car Donations any vehicle you no longer need by calling 877-594-5822 or filling out our online donation form now!