December 13, 2020
Have a Cocoa-Filled Day On December 13th!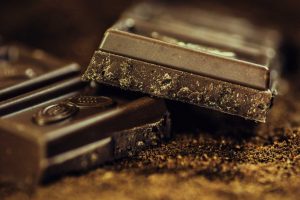 Did you know that the world consumption of cocoa is estimated at 2.8 million tons per year? That's how much people love this versatile and satisfying food and beverage ingredient!
Ever since cacao beans were discovered, cocoa has made itself a permanent part of our culinary world and can be found virtually everywhere. It's used to make delicious drinks, cakes, and a whole lot of other appetizing treats.
Even better, cocoa has long been known for its health benefits. For one thing, it helps trigger the release of serotonin, the hormone responsible for making us feel good. No wonder everyone can't get enough of it!
That is why a special day is dedicated each year to celebrate all things cocoa. December 13th is National Cocoa Day! It's a day when we remind ourselves of the countless delightful moments we have enjoyed in life because of chocolates made from cocoa. The world would have been a less welcoming place without it. As FleetStreet author and journalist Miranda Ingram once said, "Don't think that chocolate is a substitute for love! Love is a substitute for chocolate."
Kick-start your celebration of National Cocoa Day on December 13th with these fun ideas:
Have a chocolate-filled day!
Start your day with a cup of hot chocolate and do your best to incorporate it in your family's meals for the next 24 hours. For dessert, you can have chocolate-flavored ice cream. Need something sweet in your mouth? Have a bar of dark chocolate! From morning to night, it should be all about chocolates!
Give a chocolate bouquet to your significant other.
If you have someone special in your life, they'll surely love to receive a chocolate bouquet! Roses are overrated, but chocolate won't ever be. Create a bouquet filled with their favorite chocolate treats and give it to them as a surprise. Tell them it's National Cocoa Day and that they bring sweetness into your life!
Visit a cocoa bean cultivation farm.
Some farms grow cocoa beans. It's only in very limited areas though, such as Hawaii. If you're near one and can take some time off during the weekend, schedule a trip to the farm to learn more about cocoa.
Lend a Helping Hand to Our Struggling Vets
How about celebrating National Cocoa Day by giving a box of chocolate treats to a homeless veteran who you often find on the sidewalk near your home or office? Even much, much better, how about donating your old and unwanted car to us at Veteran Car Donations? That will serve as your Christmas gifts to the struggling former service members in your community.
We'll auction off your donation and use the proceeds to support the life-changing programs and services that our veteran-focused charity partners deliver to their beneficiaries. These are IRS-certified 501(c)3 nonprofits that are dedicated to improving the living conditions of veterans who are suffering from service-related disabilities and mental health issues, unemployment, and homelessness due to lack of support.
They provide their beneficiaries with quality health care, financial aid, housing assistance, employment opportunities, family support, educational scholarships, psychotherapy services, and many other benefits.
As our donor, you'll get to enjoy a maximum tax deduction based on the selling price of your vehicle during its auction. We'll send you the 100% tax-deductible sales receipt of your car within days after its sale. You can then use this receipt to claim your tax write-off in the next tax season.
 You'll also benefit from our free pickup and towing service, which is available in all parts of the country.
Aside from the material rewards in store for you as our donor, you'll also be privileged to enjoy a most satisfying donating experience, knowing that your act of charity will help transform the lives of our nation's heroes.
You can donate not just your old car but almost any other type of vehicle that you no longer need.
If you want to learn more about our vehicle donation program, feel free to visit our FAQs page. For inquiries or concerns, reach out to us at 877-594-5822 or send us a message online.
Uplift Lives of Our Heroes Today!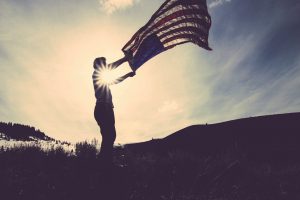 Let this year's National Cocoa Day this December 13th be a memorable one not just for you, your family, and your friends but for our heroes as well. A car donation from you can go a long way in helping uplift their lives. Call Veteran Car Donations at 877-594-5822 or fill out our online donation form now!