October 7, 2021
Unlock a Wealth of Wellness by Stepping Out Into the Sun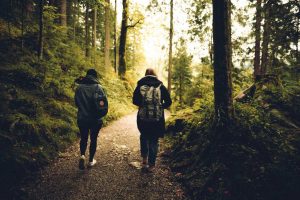 Before summer ends, it is a refreshing relief to still be able to step out and bask in sunlight as autumn beckons.
Walking is one of the best ways to get some exercise and enjoy nature. In a recent study, researchers found out that walking in nature results in lower cortisol or stress hormone levels compared to exposure to natural scenes through a television set or exercising on a treadmill. This means that the simple act of taking a nature walk improves not only your mood but your physical wellbeing as well.
Exposure to nature has been found to reduce blood pressure, heart rate, muscle tension, and the production of stress hormones The best part of it all is that it's free.
Veteran Car Donations has listed the three top reasons why you should make it a habit to step out and commune with nature from time to time.
Walking in nature strengthens your immunity.
Spending time on a nature hike helps strengthen your body against diseases. This happens because plants emit chemicals called phytoncides. When inhaled by humans, these chemicals increase your body's defenses against harmful viruses that cause diseases. 
It stimulates your brain.
If you're dealing with a creative block, a quick walk in a nearby park might do the trick of unlocking your creativity. Spending time appreciating the beauty of nature and away from technology and devices relax the brain and stimulate cognitive abilities in a far different way than technology. 
It inspires relaxation.
The Japanese are fond of engaging in shinrin-yoku, which means forest bathing. This is mindfulness walking to appreciate nature and its essence. A recent study in Japan compared the condition of two sets of participants. One group was exposed to nature while the other was assigned to go on a stroll through the city. The study found out that members of the first group reported lower concentrations of stress hormones, lower pulse rate, and lower blood pressure compared to those who were assigned to walk in an urban environment.
Here's How You Can Brighten Up the Lives of Our Struggling Vets 
Walking in nature can surely benefit you in many ways. However, some people need more than just exposure to nature to be able to live a life worth living. Among them are many of our former servicemen and servicewomen who are struggling to transition to civilian life.
Taking nature walks may help ease the stress levels of our veterans, but they need more than that. Those who are homeless, jobless, disabled, and have physical and mental afflictions need assistance that can help improve their living conditions.
The good news is that you can do something to help them in a significant way. All you have to do is donate any vehicle that you no longer use or need to Veteran Car Donations. By auctioning it off, we'll be able to convert it into a fund-generating tool for our veteran and military nonprofit partners.
The proceeds from the sale of your donated vehicle will help support the vital programs and services being delivered by these IRS-certified 501(c)(3) nonprofit organizations. Thanks to your donation, they will be able to provide more deserving veterans and their families with free quality health care, financial aid, housing assistance, employment opportunities, family support, educational scholarships, psychotherapy services, and many other benefits.
As our donor, you'll get to enjoy a top tax deduction. You'll also receive free pickup and towing service from us wherever you're residing in the country.
The best reward you'll get, however, is the priceless feeling of joy and satisfaction for helping uplift the lives of our nation's heroes.
We take almost all types of vehicles, including those that barely run anymore. Head over to this page to get a complete idea of what we usually accept as donations.
If you want to learn more about our vehicle donation program, feel free to visit our FAQs page. For inquiries or concerns, reach out to us at 877-594-5822 or send us a message here.
Touch the Hearts of Our Hurting Heroes Today!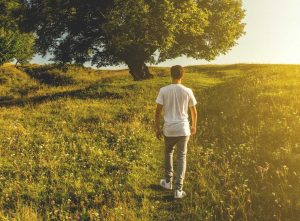 A simple vehicle donation from you will surely leave a lasting impact on the lives of the disadvantaged and underserved veterans in your community. Call Veteran Car Donations at 877-594-5822 or fill out our online donation form now!