October 2, 2020
This October, Be Mindful of Your Emotional Health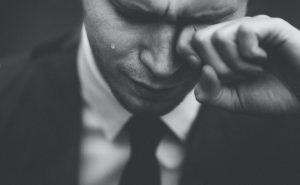 Stress is unavoidable in our everyday life, and it tends to build up inside us, unable to find an appropriate outlet for release.
We tend to put our focus on physical health but neglect our emotional state. The truth is that emotional health is just as important as physical health. You can't achieve overall well-being unless you have both good physical and mental health.
It's estimated that at least one out of five individuals suffers from problems related to their mental or emotional state.
The need for increased awareness and education on emotional wellness is highlighted this October as we observe Emotional Wellness Month.
The 3 Helpful Things You Can Do During Emotional Wellness Month
This October, be mindful of your need to be mentally and emotionally healthy. You can also use the occasion to educate others about emotional wellness.
Check out these three helpful things you can do to mark Emotional Wellness Month:
Find time to meditate and relax.
Devote at least 10 minutes a day, either after you wake up or before you sleep, to reflect and meditate. Close your eyes and clear your mind. Play some relaxing music if that helps you empty your thoughts. Breathe in deeply and breathe out. Simple mental practices such as meditation will help you focus and achieve a sense of balance. You might even come up with solutions to some issues you're facing during those 10 to 15-minute meditation sessions.
Engage in hobbies that genuinely make you happy.
Do you enjoy playing video games? Spend an hour or two a day playing your favorite games. Do you love running or mountain biking? Plan a day during the weekend when you can run through your favorite routes and enjoy the trails with your friends. Engaging in hobbies that you love will help release the stress building up inside you. Having fun and enjoying your life is a responsibility too!
Use social media in spreading awareness about emotional wellness.
Post messages about emotional wellness on your social media pages to spread awareness about the subject. Making such posts is the easiest but most effective way of disseminating important information, which can reach thousands of people worldwide.
Emotional Wellness a Huge Challenge for Our Vets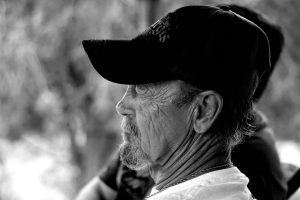 Cultivating emotional wellness is a challenge if you're weighed down by heavy problems and living in misery. That's the condition facing many former members of our armed forces. These are our veterans who are suffering from service-connected disabilities, mental health issues, lack of employment, and homelessness.
After years spent in the service, risking their lives in conflict areas overseas to defend our nation's interests and protect us from harm, it's heartbreaking to see our former troops struggling in their transition to civilian life.
You can do something to help them, and it's not difficult at all. All you have to do is to contact us at Veteran Car Donations and donate any vehicle you no longer need.
We'll put your vehicle up for auction, with the proceeds going to our veteran-focused nonprofit partners. These IRS-certified 501(c)(3) non-profit organizations use the funding that we transfer to them to provide their beneficiaries with free quality health care, financial aid, housing assistance, employment opportunities, family support, educational scholarships, psychotherapy services, and many other benefits.
You will also benefit from your charitable contribution since you'll get to enjoy our free and fast towing service. We provide this service to all our donors in all 50 states. Your donation will also entitle you to receive a maximized tax deduction in the next tax season.
Perhaps more importantly, you'll get to enjoy an immense feeling of satisfaction, knowing that your charitable contribution will significantly improve the living conditions of the veterans and their families residing in your community.
We accept almost all vehicle types, including those that are no longer working properly.
If you have any questions or concerns, feel free to call us at our toll-free hotline 877-594-5822 or you may send us a message here. Check out our FAQs page for more information on our donation program, including our quick and convenient donation process.
Time to Give Back to Our Heroes
This Emotional Wellness Month of October, give back to those who have sacrificed so much to ensure our freedom and security. Partner with us at Veteran Car Donations by making a vehicle donation. Call us at 877-594-5822 or fill out our online donation form now!