December 12, 2020
3 Helpful Tips for Letting Go of Anger – Don't Be a Slave to Your Anger
We all get angry at some point, and it's completely normal. Whenever you're scolded, criticized, or made fun of, you probably can't help but get angry.
However, your failure to let go of your anger is the real problem that you have to deal with. If you're criticized at work because of a poor job you did or you made a mistake, you shouldn't hold that against your boss. Keeping that anger curled up inside you and not letting it go will eventually manifest itself in negative ways.
You'd probably start resenting your manager or even your job. You'd try to find ways to "get back" at them, and this would eat you up mentally, robbing you of internal peace.
It is said that feeling angry is not wrong and that you won't be punished for your anger. However, it's your anger that will eventually punish you.
Being angry is oftentimes exhausting, which is why learning how to effectively deal with it is extremely useful in life. You don't have to be a slave to your anger.
Take a look at the three helpful tips below to learn how you can express your anger in healthy and positive ways
Take deep breaths and count up to 10.
When you feel like you're about to explode in anger, that's probably the last thing you'll want to do. You have to find ways to control your emotions and allow them to die down. Count up to 10 and take a deep breath with each count. Focus only on your breathing and the numbers. This will help you relax and get your anger to simmer down to more manageable levels.
Meditate regularly.
Meditating regularly can be a game-changer for those with anger management issues. About 10 to 15 minutes of daily meditation will help you relax and attain more control over your mental state. There's a reason why monks are always meditating all the time!
Find activities to express your frustration on.
If you need to release your anger, find a safe activity where you can do so. Sign up for a gym membership, take up boxing, go for a run — there are numerous activities where you can release your pent-up emotions.
Be Kind Instead of Angry — Help Our Struggling Vets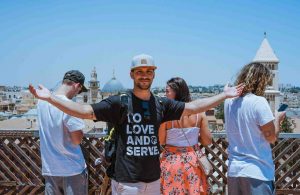 Another anger management technique you can do is to deliberately shift your thoughts from negative to positive ideas, such as helping people in need. Think of the struggling veterans in your community who probably have more anger issues to deal with than anyone else considering the numerous challenges they face in their transition to civilian life.
These are our former service members who are neck-deep in poverty as an offshoot of their inability to find decent and stable jobs. These are our former troops who are burdened with service-connected disabilities and mental health issues. These are our heroes who are forced to live as homeless people, begging for alms on our streets.
You can do something to uplift their lives, and it's the easiest thing to do. All you got to do is to contact us at Veteran Car Donations and donate to us any vehicle you have that you do not need anymore.
We'll put your vehicle up for auction, with the proceeds going to our veteran-focused nonprofit partners. These IRS-certified 501(c)(3) non-profits use the funding that we give them to deliver financial assistance, free medical treatment, employment opportunities, family support, and other essential services to their veteran beneficiaries and their families.
Partnering with us at Veteran Car Donations is simple, quick, and convenient. All you need to do is contact us in the comfort of your home, needing just a few minutes to do that. We'll take care of the rest.
To thank you for your charitable contribution, we'll provide you with our free vehicle pickup and towing service wherever you may be in the United States. Your gift will also entitle you to receive the highest possible tax deduction based on your vehicle's selling price or value.
Even more valuable than those material perks, you'll get to experience the joy and satisfaction of making a charitable act that can help transform the lives of our nation's suffering heroes.
You can donate almost any type of vehicle, even one that's no longer in good condition. Whether it's a run-down car, your first motorcycle, or your uncle's unused tractor at his farm, we're willing to take any vehicles of any size and shape.
For more information about us and what help we provide to our veterans, visit our site's FAQs page. You can also give us a call at 877-594-5822 or send us a message here for any concerns or inquiries that you have.
Show Our Veterans That You Care
Hand over your unwanted car and use it to transform the lives of our suffering heroes. Call Veteran Car Donations at 877-594-5822 or fill out our online donation form now!