December 10, 2020
8-Day Celebration Begins December 10th!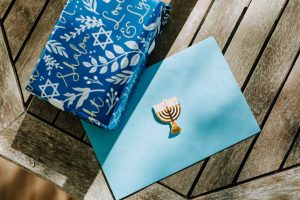 Hanukkah is the Jewish festival of lights that is celebrated for eight days. Its name means "to dedicate" in English and is often considered as the Jewish alternative to Christmas. Traditionally, the word is spelled as Chanukah, but the most widely used variation is Hanukkah.
The festival is celebrated beginning on the 25th day of the month of Kislev in the Hebrew calendar. This year, that date corresponds to December 10th in the Gregorian calendar that we follow.
As part of the celebration, Jews light the menorah, a candelabrum or candle holder that looks like a tree with nine branches holding nine candles. Every night, one candle is lit, using the flame from the ninth candle in the middle. By the eighth night of the celebration, all candles are lighted. Special blessings are recited and traditional songs are sung before and after the lighting of the candles.
The 3 Interesting Facts about Hanukkah
Hanukkah is a Jewish holiday full of tradition and history, especially with how it is celebrated. To help you get to know this celebration better, we've listed 3 of the most interesting facts about it:
Gift-giving
As part of their tradition, Jewish parents give a small amount of money called "gelts" to their young children during the celebration of Hanukkah. However, since Hanukkah is often celebrated in the same month as Christmas, many Jews have expanded the tradition by giving not just gelts but other gifts to their loved ones as part of their celebration.
Fried foods
In recognition of the "miracle oil" that burned for eight nights straight (an integral part of Hanukkah's meaning), the dishes that Jews serve their families and guests during the celebration are mostly fried in oil. Latkes, sufganiyot (jelly doughnuts), and apple fritters are cooked the way they are for a traditional reason — not just because it makes them delicious!
Just a minor holiday
Hanukkah is only a minor holiday for the Jews, unlike Christmas, its Christian counterpart, which is a major celebration worldwide. Other Jewish holidays hold much more significance to their faith, such as Rosh Hashanah and Passover.
Brighten Up the Lives of Our Needy Veterans This Holiday Season
For those looking to make Hanukkah extra special this year, why not use the celebration to extend a helping hand to the struggling veterans in your local area? These are our former servicemen and servicewomen who have become homeless. They're now hunched shivering on city sidewalks, begging for money and food just to survive. They also include our vets who are unable to find decent jobs to support themselves and their families. Some of them are burdened with service-connected disabilities and mental health issues.
If you have an unwanted car, that's all you'll need to help our neglected veterans. All you have to do is to donate that vehicle to us at Veteran Car Donations. We'll put your vehicle up for auction, with the proceeds going to our veteran-focused nonprofit partners.
These IRS-certified 501(c)(3) nonprofit organizations use the funding that we give them to provide their veteran beneficiaries with quality healthcare, financial aid, housing assistance, employment opportunities, mentoring, family support, educational scholarships, psychotherapy services, and many other benefits.
The good thing about donating to us is that you'll get amply rewarded for your charitable act. Not only will you get our free pickup and towing service, but you'll also qualify to receive a top tax deduction in the next tax season. 
However, the best reward you'll get is the immense feeling of satisfaction, knowing that your gift will help improve the living conditions of the suffering veterans in your community.
You can donate not just your old car but any other type of vehicle that you may have. Check out this list of the types of vehicles we commonly accept from our donors.
We can collect your donation wherever you are in the United States. It's because we operate in all 50 states.
To get to know our quick and convenient donation process and other important details, check out our FAQs page. If you have questions or concerns, don't hesitate to call us at 877-594-5822 or contact us here.
Let Our Heroes Feel the Joy of the Season Today!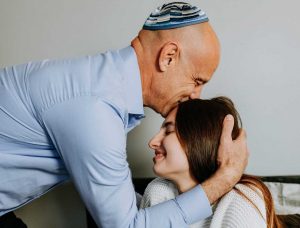 Whether you're celebrating Hanukkah or Christmas this month, you can add great meaning to the celebration with an act of charity that will greatly benefit our nation's heroes. Let the suffering veterans in your community feel the joy of the season by donating your extra car to us for their benefit. Call Veteran Car Donations at 877-594-5822 or fill out our online donation form today!