December 26, 2021
Kwanzaa, a Week-long Holiday That Celebrates African Roots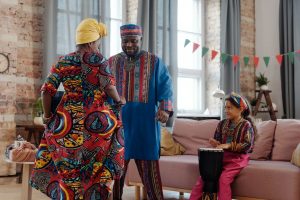 What do you know about Kwanzaa? Unlike other December holidays, this seven-day celebration (December 26th to January 1st of next year) doesn't get much shine in the public eye.
Despite being celebrated by more than 15 million African Americans, lingering myths surrounding this festival continue to give people the wrong idea of what it's all about. For this reason, Veteran Car Donations sheds some light on Kwanzaa so you can get your facts straight about the week-long holiday that celebrates the meaning of having African roots.
The Biggest Kwanzaa Myths Dispelled
African Americans celebrate Kwanzaa to pay tribute to their cultural heritage and traditional values. Let's separate facts from fiction by exposing the biggest myths about this holiday.
MYTH #1: "Kwanzaa is nothing short of a Christmas knock-off."
Although Kwanzaa starts on December 26th, it's not right to dismiss it as an imitation of Christmas. Kwanzaa has its own set of unique principles, traditions, and meanings. The word "Kwanzaa" is derived from the Swahili phrase matunda ya kwanza, which means "first fruits of the harvest." African Americans celebrate it in December because agricultural harvest festivals throughout Africa are also celebrated around this time of the year.
MYTH #2: "Kwanzaa is just another religious holiday."
Contrary to what some people believe, Kwanzaa isn't tied to deity worship or any organized religion. Steeped in African traditions, this Pan African holiday aims to empower the black people to rediscover and celebrate their culture and their place in it.
Moreover, Kwanzaa is anchored in a value system called Nguzo Saba, which is governed by seven guiding principles. These principles are unity, self-determination, accountability to the community, cooperative economics, purpose, creativity, and faith in the black community. During Kwanzaa, people light the seven candles of the Kinara, one for each night, to underscore the principles of the Nguzo Saba.
MYTH #3: "Kwanzaa is nothing but a political movement."
Kwanzaa was created in 1966 by Dr. Maulana Karenga, an activist and a professor in Africana Studies at California State University. Although Karenga's political views inspired him to create Kwanzaa, the holiday itself is rooted in the African values within a communal structure — not in the political and racial strife that was prevalent at the time of Kwanzaa's creation.
Here's a Meaningful Way to Celebrate Kwanzaa
If you're looking to make your Kwanzaa celebration more meaningful this year, consider donating an unwanted vehicle to us at Veteran Car Donations. We'll turn that vehicle into a powerful tool to improve the lives of the suffering veterans in your area while allowing you to enjoy a most satisfying and rewarding giving experience.
Our team will auction off your car and use the proceeds to help fund the life improvement programs of our veteran-focused charity partners. These IRS-approved 501(c)(3) nonprofits cater to disadvantaged and neglected veterans — those who are homeless, disabled, jobless, as well as physically or mentally ill.
Thanks to your donation, our charity partners will be able to provide deserving veterans in your community with free quality health care, financial aid, housing assistance, employment opportunities, family support, educational scholarships, psychotherapy services, and many other benefits.
We won't leave you empty-handed after making your donation. We'll provide you with valuable rewards such as the free towing of your unwanted vehicle wherever you had it parked or stored anywhere in the country. Your gift will also entitle you to receive the maximum tax deduction in the next tax season.
However, the best reward you'll get is not a material thing. It's the priceless feeling of joy and satisfaction, knowing that your donation will be used to give our nation's heroes unsung heroes the decent and dignified life that they fully deserve.
You can donate almost any type of vehicle, such as an outdated car that has a few damaged parts or a truck that no longer runs properly. Trust us, we're not picky!
To get an idea of our quick and easy donation process, check out our FAQs page. If you have any questions or concerns, call us anytime through our toll-free hotline at 877-594-5822 or message us here.
Donate a Vehicle to Make a Difference in Your Community Today!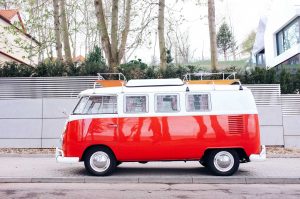 If you're ready to make a difference in the lives of the struggling veterans and their families in your community, call Veteran Car Donations at 877-594-5822 or fill out our secure online donation form now!