February 12, 2021
3 Lesser-Known Facts About the Chinese New Year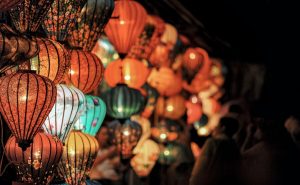 Are you wondering why the Chinese New Year is widely celebrated in America? One of the reasons is that the Chinese population in the United States has grown significantly. As of 2018, the number of Chinese immigrants living in the country was estimated at around 2.5 million, or 5.5% of the overall foreign-born population in the country — a sevenfold increase since 1980. The Chinese represented the third-largest group (after Mexico and India) in the U.S. foreign-born population of nearly 45 million in 2018.
The Chinese New Year (also known as the Spring Festival) isn't just an event limited to China and other Asian countries anymore. Some areas in the U.S., such as the state of California and the cities of San Francisco and New York, have a huge population of Chinese Americans who celebrate the holiday every year.
Across the country, shows and sales are held to celebrate the festival. Fireworks displays are common sights at nighttime while streets (especially the Chinatowns in our cities) are decorated with lanterns and colorful buntings.
On Friday, February 12th, we welcome the Chinese New Year with the festive greeting of "Kung Hei Fat Choi!" This Chinese greeting means, "Congratulations and be prosperous!"
Many Americans are expected to take part in a festival that's celebrated by more than 20% of the world's population.
In celebration of the Chinese New Year, we have gathered 3 lesser-known facts about it:
It's a day devoted to praying for a good harvest.
Originally, the Chinese New Year was a ceremonial day that's dedicated to praying for a good planting or harvest season. Having a good harvest means a lot to most Chinese people because agriculture is their main source of livelihood. To achieve a good harvest, they pray not only to their gods but to their ancestors as well.
Its date is based on the Chinese lunar calendar.
The Chinese New Year date changes depending on the Chinese lunar calendar. However, it always falls between January 21st and February 20th. For 2021, it's on February 12th.
Festival food choices are based on superstition.
The Chinese love to eat certain foods in large quantities during the Chinese New Year based on superstition. Dumplings, for example, represent wealth. To the Chinese, this means that the more dumplings you eat, the more money you'll be making in the year ahead. 
Help Our Veterans Prosper This Way
The Chinese people greet and wish each other prosperity when celebrating their New Year. You can do more than wish prosperity for the struggling veterans in your community. You can actually help them prosper, and all you have to do to make this happen is to donate an unwanted vehicle to us at Veteran Car Donations. When you do so, you'll be providing needy former service members in your local area with great opportunities to turn their lives around.
We serve as the vehicle donation platform of IRS-certified 501(c)(3) nonprofits that are committed to serving our nation's heroes who are going through various crises. They include the homeless veterans you see on the streets and sidewalks begging for alms from passersby, those who are unable to support themselves and their families for lack of suitable and decent job opportunities, and those who are suffering from service-connected disabilities and illnesses, including mental health conditions.
We sell vehicles donated to us through auctions and use the proceeds to help fund the programs and services of our nonprofit partners. These nonprofits use the funding to provide deserving veterans with quality healthcare, financial aid, housing assistance, employment opportunities, family support, educational scholarships, psychotherapy services, and many other benefits.
As a donor, you get to enjoy valuable perks, one of which is a top tax deduction. You also don't need to pay for our pickup and towing service. We offer them for free to our donors in all parts of the United States.
Aside from these material rewards, you'll also have the ultimate pleasure and satisfaction of doing something extraordinary that can help uplift the lives of our nation's heroes.
We take almost all types of vehicles, regardless of their age or condition. Apart from standard cars, we accept RVs, motorcycles, mopeds, boats, jet skis, golf carts, snowmobiles, company trucks, and many others. They don't even have to be in good condition.
For more information on our vehicle donation program, visit our FAQs page. Should you have any inquiries or concerns, you may call us at 877-594-5822 or write to us here.
Turn Your Extra Car into a Chinese New Year's Gift for Our Heroes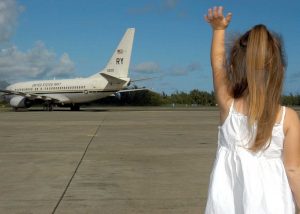 This Chinese New Year on February 12th, turn your unneeded car into a life-transforming gift for our heroes. Call Veteran Car Donations at 877-594-5822 or fill out our online donation form now!