December 10, 2020
Make the Most of the Celebration on December 10th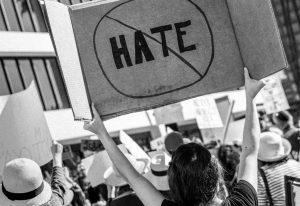 To quote Eleanor Roosevelt, former First Lady of the United States, "All human beings are born free and equal in dignity and rights."
Every person in the world enjoys human rights, regardless of where they came from, what they believe in, and what their state in life is. Your rights as a human being are something that cannot be taken away from you. They represent not just your freedom as a person but your own humanity as well.
This is the reason why we celebrate Human Rights Day every December 10th. The event serves to uphold and promote awareness of the rights of every living human being.
Human Rights Day was formally established by the United Nations General Assembly in December 1950. The date for the annual celebration was set on December 10th to mark the date in 1948 when the General Assembly adopted the Universal Declaration of Human Rights.
The landmark declaration empowers all of us to stand up for our rights as well as those of others. While we may have different skin colors, races, political beliefs, traditions, and faiths, deep inside we are all brothers and sisters that share a kinship as human beings.
Check out these top 3 things you can do on Human Rights Day this December 10th to make the most out of the celebration:
Watch movies or documentaries that focus on human rights.
Invite your friends, family, or significant other to watch human rights-oriented films on December 10th. Movies aren't only entertaining; they can also increase your knowledge and expose you to ongoing issues in the world. There are a lot of educational documentaries out there that can help awaken your curiosity and raise awareness on human rights issues.
Support nonprofits that help provide the basic needs of poor and disadvantaged people.
Some nonprofit organizations make it their mission to make sure that needy or disadvantaged individuals receiving their right to live decent lives. For instance, we at Veteran Car Donations help struggling veterans get back on their feet by helping provide for their basic needs.
Spread awareness about the significance of Human Rights Day.
Not everyone knows that December 10th is Human Rights Day. Help spread awareness about the significance of this event by posting messages about it on social media. A simple photo or informational post can help inspire people in your social circle.
Help Give Our Vets Their Right to Live Decent Lives
The most basic right that everyone deserves is the right to live a decent life — a life where we can be happy and contented. Unfortunately, this is the kind of life that many of our veterans aren't able to live. These are our former soldiers who are suffering from service-connected disabilities and mental health issues, those who can't find decent and stable jobs, and those who have become homeless due to extreme poverty and lack of support.
We at Veteran Car Donations would like to invite you to take part in our mission to transform the lives of our suffering vets. All you got to do is to donate to us any vehicle that you no longer need.
Once we get hold of your automobile, we'll have it auctioned off. We will then transfer the collected funds to our veteran-focused charity partners, enabling them to render services to more needy veterans and their families living in your local area.
Your donated vehicle will help our charity partners in providing them with quality health care, financial aid, housing assistance, employment opportunities, family support, educational scholarships, psychotherapy services, and many other benefits.
As our token of gratitude, we'll be sending you a 100% tax-deductible receipt, which will entitle you to claim a maximized tax deduction in the next tax season. You will also benefit from our free professional pickup and towing service.
Above all, you'll have the ultimate pleasure and satisfaction of doing something extraordinary that can help uplift the lives of our nation's heroes.
You can donate almost any type of vehicle whether in good condition or not. You can make such a donation anywhere in the country since we have vehicle donation programs in all 50 states.
For more information about our program, you may browse through our FAQs page. Send us a message here if you have any concerns or inquiries, or give us a call at 877-594-5822. 
Celebrate Human Rights Day with a Car Donation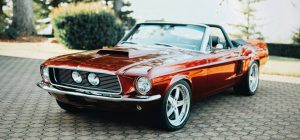 If you're looking for an opportune time to make a charitable donation, this year's observance of Human Rights Day on December 10th is it. Take this chance to get rid of an unwanted car while supporting our nation's neglected heroes. Call Veteran Car Donations at 877-594-5822 or fill out our online donation form now!