January 1, 2021
Start the Year Right on the 1st of January!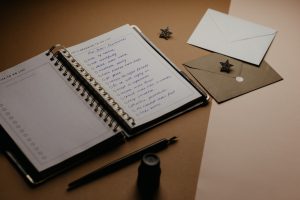 January 1st is an extraordinary day — it's the first day of the year! Reaching this date means you have made it through another year, an achievement that some people tend to take for granted.
New Year's Day is about new beginnings and the start of another cycle of 365 days of possibilities for all of us. It's a time to reflect on the missteps we made last year and how we can continue our journey of making ourselves the best that we can be.
New Year's Day is special, so don't just go about your normal routine and treat it like any other day of the year. Check out these 3 meaningful things you can do on New Year's Day to start the year right.
Make your New Year's resolution.
Have you made your New Year's resolution yet? If you haven't, then make one on New Year's Day! If you've made a New Year's resolution last year, try to recall what promises or goals you didn't get to achieve. This year, you have another chance to make up for everything you've missed.
Reconnect with an old friend.
You may have a friend whom you've lost touch with. Make New Year's Day a day of renewal of a lost friendship. Message your old friend on social media or meet up with them. Reconnect and see what they've been up to since you last met each other.
Donate to the less fortunate.
Help needy people celebrate the New Year with smiles on their faces. Donate to a charity that takes care of them. Some charities focus on specific groups. For example, we at Veteran Car Donations are focused on helping our country's disadvantaged veterans.
Help Usher In a Better Year for Suffering Vets
New Year's Day is a great time to reach out to the struggling veterans and their families in your community. They certainly are looking forward to a much better year where they can find the means to finally free themselves from the grip of poverty and start living decent lives.
You can help realize their dreams and aspirations with a simple auto donation to us at Veteran Car Donations. We'll sell your donated vehicle through an auction and use the proceeds to support the vital programs and services being provided by our charity partners. These IRS-approved 501(c)(3) nonprofit organizations cater to former service members who are suffering from service-connected disabilities and mental health issues, those who can't find decent and stable jobs, and those who have become homeless due to lack of support and extreme poverty.
They provide their beneficiaries with quality healthcare, financial aid, housing assistance, employment opportunities, family support, educational scholarships, psychotherapy services, and many other benefits.
Your vehicle donation will also benefit you greatly. We'll provide you with our free pickup and towing service at a date, time, and place of your choice. We can collect your vehicle wherever you had it parked or stored anywhere in the United States. 
Your donation will also entitle you to receive the maximum tax deduction.
Above all, your donation will allow you to experience the ultimate pleasure and satisfaction of doing something extraordinary that can help uplift the lives of our nation's heroes.
For more details on our vehicle donation program, including tax deductions and our donation process, visit our FAQs page. Call us at 877-594-5822 or send us a message here should you have any questions or concerns that you'd like us to address.
If you're uncertain about your vehicle's eligibility for our program, check out this page to learn what we usually accept.
Touch the Hearts of Our Heroes This New Year's Day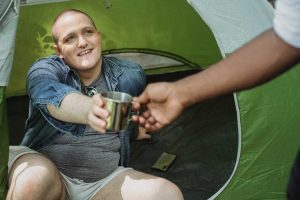 Begin the New Year with an awesome act of charity for the benefit of the hurting heroes in your community. Call Veteran Car Donations at 877-594-5822 or fill out our online donation form to make your car donation now!