January 27, 2021
Honor the Victims of This Genocide on January 27th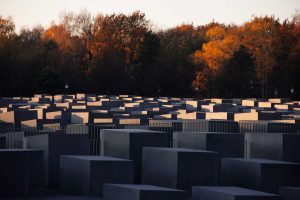 World War II introduced horrors beyond human imagination. One of the biggest evils that happened was the Holocaust.
Also known as the Shoah, the Holocaust was the genocide of European Jews. In about 5 years, Nazi Germany and its allies systematically murdered Jews through mass shootings, gas chambers, and other acts in the extermination camps that they built. Some Jews were also subjected to inhumane medical experiments that eventually led to their death or disability.
To commemorate the great tragedy, we observe International Holocaust Remembrance Day on January 27th. The event not only serves as an occasion for us to remember those who lost their lives during the Nazi genocide but also as a reminder about the continuing fight against prejudice and hatred. The Holocaust will forever be a dark stain on mankind's history, and the lessons it left on the wanton disregard for human rights will never be forgotten.
Here are meaningful things you can do to commemorate International Holocaust Remembrance Day on January 27th.
Write about the Holocaust on social media.
Write engaging social media posts about the Holocaust and the observance of International Holocaust Remembrance Day on January 26th. Share information about the genocide as well as the lessons that mankind has learned from it.
Attend a Holocaust memorial event.
Check if there is such an event scheduled in your local area. If there is, make sure to attend and invite your friends or family to go along with you. Holocaust survivors could be invited to such an event to share their experiences during the war. Get fresh insights from them.
Donate to a charity that supports our veterans.
While Jews were the main targets of the Holocaust, some of those whom the Nazis sent to concentration camps were captured American soldiers. Some of them could still alive. Pay your respects to the still-living American veterans of World War II and other wars by donating to charities that support their cause.
Here's How You Can Pay Tribute to Our Brave Veterans
The International Holocaust Remembrance Day on January 27th should serve as an occasion to honor not only the memories of those who perished from it but also those brave American soldiers who fought to defeat the Nazis in World War II. In paying tribute to them, you may also include all other U.S. veterans from other wars.
One simple way to show your gratitude and appreciation for what our veterans have done for our nation is to reach out to them by way of a vehicle donation to us at Veteran Car Donations. When you do that, you'll be helping uplift the lives of our veterans who are suffering from disabilities and illnesses, including mental health conditions, those who are unable to find jobs to support themselves and their families, and those who have fallen deep into poverty and now find themselves homeless, forced to beg for alms from passersby on city streets and sidewalks.
We'll have your donated vehicle auctioned off, with the proceeds going to our veteran and military nonprofit partners. These IRS-certified 501(c)(3) nonprofit organizations use the funding that we give them to sustain their delivery of vital services to their beneficiaries. These include free healthcare assistance, financial aid, housing assistance, employment opportunities, family support, educational scholarships, and psychotherapy services.
As our donor, you'll get to enjoy a top tax deduction. You'll also receive our free pickup and towing service wherever you're residing in the country.
The best reward you'll get, however, is the priceless feeling of joy and satisfaction for helping turn around the lives of our nation's heroes.
We take almost all types of vehicles, including those that barely run anymore. Head over to this page to get a better idea of what we usually accept as donations.
If you want to learn more about our vehicle donation program, feel free to visit our FAQs page. For inquiries or concerns, reach out to us at 877-594-5822 or send us a message here.
Give Back to Our Heroes Today!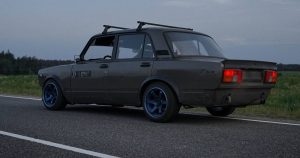 Turn the International Holocaust Remembrance Day on January 27th into a day for giving back to our heroes. A simple vehicle donation can leave a lasting impact on their lives. Call Veteran Car Donations at 877-594-5822 or fill out our online donation form now!