September 7, 2020
Show Appreciation to American Workers for their Contributions to Our Nation's Progress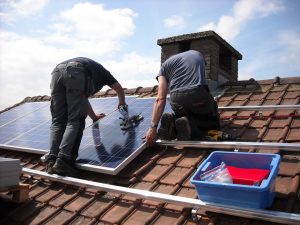 The first Labor Day parade in U.S. history was held on September 5th, 1882, when 10,000 workers from the Central Labor Union took unpaid time off to march from City Hall to Union Square in New York City. The workers celebrated the day with their families as they held picnics and attended a concert and speeches.
The idea of a holiday for workers then spread to other industrial centers across the country, and many states passed legislation recognizing such a holiday.
However, it took the federal government 12 more years to finally legalize the holiday when Congress passed an act calling for a Labor Day on the first Monday in September.  Lawmakers made the move to try and repair ties with American workers following massive labor unrest that shook the nation. On June 28, 1894, President Grover Cleveland signed the legislation into law.
The Labor Day weekend is called the "unofficial end of summer" in the U.S. because it marks the end of the cultural summer season. Many autumn activities, such as school and sports, begin at around this time.
Labor Day is celebrated with parades, speeches, and other events including huge store sales. While this is all well and good, we must not forget the true meaning of this federal holiday. It's a day to show recognition and support for hard-working Americans regardless of their race, income level, and class in society.
Because of the labor movements that started in the late 19th century, the working conditions in America have vastly improved. These movements spurred lawmakers to pass laws mandating the 40-hour workweek, minimum wage, compulsory sick leaves, and other worker benefits.
What You Can Do to Celebrate Labor Day
While you're out enjoying the holiday on vacation, don't forget to show your appreciation to all hard-working Americans who have contributed greatly to our nation's progress.
Here are some suggestions on what you can do to celebrate Labor Day this September 7th:
Support local American businesses.
For every $100 you spend in local businesses, at least $68 of that amount goes back into your community. You help support not only the owners of these businesses and their families but your community's economy as well. These local businesses are operated by your neighbors, who employ Americans who also live in your area. They're not owned by big corporate chains with outsourced factories producing goods in other countries. Think local, support local first!
Use social media to share the true meaning of Labor Day.
People have forgotten what Labor Day means. It's not all about vacations, parties, or store sales. Use social media to share meaningful information about Labor Day to educate people about the true significance of the holiday.
Donate to a charity.
Donate things you no longer need or you have in abundance of to local charities. It doesn't have to be in the form of cash. You can donate anything that has some value. You can donate groceries, clothes, and even an old car you're not using anymore.
Do Something Awesome on Labor Day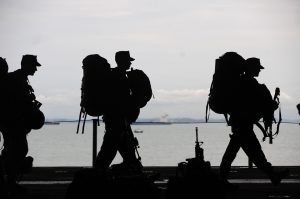 One meaningful way of celebrating Labor Day this September 7th is by donating your unwanted car to Veteran Car Donations for the benefit of our nation's heroes — our former servicemen and servicewomen who risked their lives to protect ours.
Many of these veterans, including those residing in your community, are burdened by their service-connected disabilities and illnesses, including mental health issues, and suffering from lack of support, inability to find jobs, and homelessness. A car donation from you will go a long way in giving them the assistance they badly need.
We'll sell your donated vehicle through an auction and use the proceeds to support the vital programs and services being provided by our charity partners to their veteran beneficiaries. These IRS-approved 501(c)3 nonprofit organizations provide deserving veterans and their families with quality health care, financial aid, housing assistance, employment opportunities, family support, educational scholarships, psychotherapy services, and many other benefits.
Your vehicle donation will entitle you to receive a substantial tax deduction. You'll also benefit from our free pickup and towing service, which is available in all 50 states. 
For more details on our vehicle donation program, including tax deductions and our donation process, visit our FAQs page. Call us at 877-594-5822 or send us a message here should you have any questions or concerns that you'd like us to address. If you're uncertain about your vehicle's eligibility for our program, check out this page to learn what we usually accept.
Make a Difference with Your Car Donation Today!
This Labor Day, make a difference in the lives of our suffering heroes with your vehicle donation. Call Veteran Car Donations at 877-594-5822 or fill out our online donation form now!