October 10, 2020
Are You Feeling More Drained than Usual?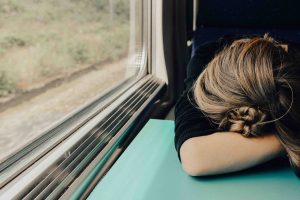 Sheltering in place wasn't so bad during the first few days of the pandemic — no daily commute to the office, you get to work in your pajamas, and you get to spend time with your family.
However, as days turn into weeks, you notice that you feel more drained than usual. Your eating and sleeping habits have changed. You're having racing thoughts. You feel unmotivated, and you're constantly on the edge. If you're experiencing any or all of these symptoms, you may be dealing with quarantine exhaustion.
Adopting a new and restrictive lifestyle to curb the spread of the novel coronavirus may cause some people to experience this. As the whole world wades through this time of uncertainty, it's best to make sure that your mental health stays in tiptop shape.
How to Cope with Quarantine Exhaustion
When there seems to be no end in sight, the unpredictability that surrounds the Covid-19 pandemic can get extremely overwhelming. What do you do when quarantine exhaustion hits you hard? Veteran Car Donations shares some tips to help you cope:
Practice mindfulness.
Did you know that one of the best ways to beat stress is to practice mindfulness? Mindfulness is a therapeutic technique that involves focusing your awareness on the present moment. It also means acknowledging, validating, and accepting your negative feelings, thoughts, as well as bodily sensations.
When you practice mindfulness, you change how your brain works. For one, it activates and strengthens the connection in your prefrontal cortex, which is the part of your brain that plays a critical role in personality expression, behavior, decision-making, as well as the moderation of your social behavior.
Consider putting your thoughts and emotions in writing by keeping a journal. As you acknowledge the present moment to yourself while refusing to ignore your negative feelings, you free yourself from the power that these emotions may have over you.
Stick to a routine.
When life is uncertain, maintaining a routine will help you keep your sanity. If your goal is to fight quarantine exhaustion, try to sleep and wake at the same hour every day, spend a few minutes of exercise throughout the day, and eat healthily.
Connect with family and friends.
Maintaining good relationships with your loved ones is extremely important especially during moments when self-isolation and social-distancing measures are in place. For the sake of your well-being, try to connect with your loved ones through virtual meet-ups whether via FaceTime, Zoom, WhatsApp, or some other platform.
Donate a Vehicle to Veteran Car Donations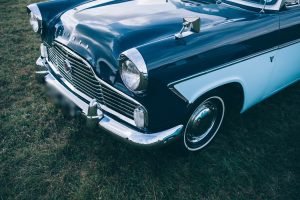 Did you know that helping others can make you feel better about yourself and life in general? If you donate any type of vehicle to Veteran Car Donations, you'll help us raise the money that's needed to sustain the programs that our charity partners carry out for the benefit of former U.S. military service members, particularly those who are experiencing difficulties in transitioning to civilian life. These are our veterans who are now living miserable lives, burdened by their service-connected disabilities and illnesses, including mental health issues, and suffering from unemployment, lack of support, and homelessness due to extreme poverty.
We'll have your donation auctioned off, with the proceeds going to these IRS-approved 501(c)3 nonprofits. They use the money to provide struggling veterans and their families with quality health care, financial aid, housing assistance, employment opportunities, family support, educational scholarships, psychotherapy services, and many other benefits.
Donating to us also means enjoying free towing wherever you're located in the country and receiving a maximum tax deduction in the next tax season.
You may visit our FAQs page to learn more about our vehicle donation process. If you have any questions or concerns, feel free to call us at our toll-free hotline 877-594-5822 or you may send us a message here.
Make a Difference in Our Heroes' Lives Today!
If you're ready to make a difference in the lives of our suffering veterans, simply fill out our online donation form or call us at 877-594-5822.  What are you waiting for? Donate a vehicle to Veteran Car Donations to help our heroes today!