December 31, 2020
How to Make December 31st an Unforgettable Day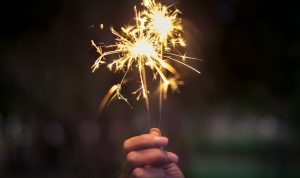 On December 31st, after the clock strikes past midnight, it will officially be the start of the New Year — the beginning of another cycle of 365 days. It will be another year filled with possibilities and opportunities.
That is why December 31st is so special. It's the last day before the new one rolls in. It's the last day for you to reflect on everything that has happened and the changes you've had in your life. New Year's Eve allows you to celebrate all your wins this year and find lessons from your losses.
Make New Year's Eve this year an unforgettable one. We've listed below 3 new ideas that you can try as you celebrate the end of a year filled with tough challenges for many people throughout the world.
Create your New Year's resolutions together.
Making New Year's resolutions isn't exactly new. However, we're all used to making them on our own and usually keep them private. This year, gather everyone together during your New Year's Eve celebration and hand them pieces of paper and pens. Instruct everyone to write their resolutions and make a copy of each, then store them in a jar that won't be opened (and read!) until the next New Year's Eve.
Build a New Year's tree.
We've got a Christmas tree, so why not one for New Year, too? Turn your Christmas tree into a New Year's tree by removing all the ornaments and then decorating it with important items from you and your family. They can be pictures, personal items, or even lucky charms that you have. Did you know that people have been making New Year's trees since the 1600s?
Look sharp.
Have you gotten a chance to see how your grandparents celebrated New Year's Eve during their younger days? Noticed the way they dressed up? Bring back the tradition of looking sharp by having a theme for New Year's Eve. Instruct everyone to dress as nicely as they can, with the elders probably carrying canes and wearing top hats!
Your Old Car Can Help Build New Lives for Needy Vets
On New Year's Eve, give new hopes of a much better year for the suffering veterans in your community — a New Year where they'd finally realize their dreams of turning their lives around. They are our former servicemen and servicewomen who for lack of support have been forced to eke out a living on our city streets and sidewalks as homeless beggars. They are those vets who are without jobs and unable to support themselves and their families. They are also those who are suffering from service-connected disabilities and untreated mental health conditions.
You can touch the lives of these veterans and their families with a simple donation of a vehicle you no longer need to us at Veteran Car Donations. We'll put your vehicle up for auction, with the proceeds going straight to our veteran-focused nonprofit partners.
These IRS-certified 501(c)(3) nonprofits use the funding that we provide them to sustain their delivery of quality healthcare, financial aid, housing assistance, employment opportunities, family support, educational scholarships, psychotherapy services, and many other benefits to their veteran beneficiaries and their families.
Donating to us is quick and easy. We won't hassle you with unnecessary steps or complicated paperwork. All you have to do is contact us.
You won't go home empty-handed after making your donation. You'll receive precious rewards such as the free and fast towing of your unwanted vehicle wherever you had it parked or stored anywhere in the country.
Your charitable contribution will also entitle you to receive a maximized tax deduction. If you're able to make your donation on New Year's Eve, you can claim your tax deduction in just a couple of months when you file your itemized federal income tax return on or before the April 15th tax-filing deadline next year.
Perhaps more importantly, your act of charity will give you a feeling of intense satisfaction, knowing that you'll be helping uplift the lives of the heroes residing in your area.
To learn more about our quick and easy donation process, check out our FAQs page. If you have any questions or concerns, call us at 877-594-5822 or send us a message here.
Give Our Heroes New Hopes on New Year's Eve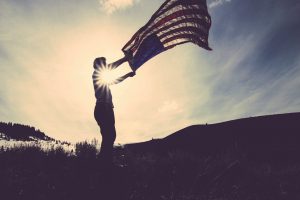 This New Year's Eve, give the hurting veterans in your community new hopes of starting a new and more promising chapter in their lives with your vehicle donation. Call Veteran Car Donations at 877-594-5822 or fill out our online donation form now!