December 31, 2021
Get Ready to Hit Your Life's 'Reset Button' on December 31st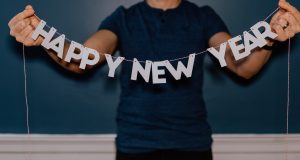 For a lot of people, the New Year is like a blank slate that gives them a new opportunity to get things right.  They include our former service members who want a second chance to improve the quality of their lives. They're among those who can't wait to hit the proverbial "reset button" at the stroke of midnight on January 1st.
Since our former troops had been trained to accomplish set objectives, they have what it takes to earnestly pursue specific goals.
If you're a veteran, your transition to civilian life may have gotten in the way of your attempts to make improvements in your health, lifestyle, and overall well-being. If you're still debating with yourself on whether or not you should embark on a journey to becoming a better you, know that now is the best time to have a sense of control over what's happening in your life.
3 Year-Long Goals Veterans May Want to Pursue
You may think that a new year is an arbitrary time for making drastic changes for personal improvement. However, the process of setting up new objectives and following through with them should never take a back seat in your life. To help you get started, Veteran Car Donations shares this list of practical year-long goals you might want to consider.
Set aside a few minutes each day to exercise.
Staying in shape has always been an important part of military life. However, it's common for veterans to forget their former PT routines. Although aging can have a huge impact on everyone, old age doesn't have to be that bad if you diligently take care of yourself. Think about your basic training days and make it your goal to start an exercise routine.
While you don't have to do anything brutal like a hundred burpees under the blazing sun, you can start by going for a leisurely 30-minute walk, run, or swim, or anything you enjoy doing. To get into the groove of things, you may want to purchase some workout clothes and shoes or something from the local sporting goods store.
Find ways to save your hard-earned money.
Taking care of your wallet is another key objective worth pursuing. For instance, clipping coupons on the daily newspaper or looking them up online and applying them to your purchases can make your dollar go further. You'd be surprised at the amount of money you'd get to save in a year. During your free time, try to find websites that offer huge discounts for goods and services.
Look after your mental health.
Although finding happiness and contentment isn't always easy for everyone, especially for veterans who are dealing with PTSD, you can do a few things to keep your mental health in check. Even if you're hurting deep inside, you can still make simple changes to how you live. Watching what you eat, drinking sensibly, staying active, keeping in touch, talking about your feelings, taking up a new hobby, helping others, and getting help are some of the things you can do for your mental health.
Give Struggling Vets a Chance to Make a Fresh Start
One of the best ways to start the coming year right is to give your fellow veterans a chance to get their lives in order. You can do that by donating any type of vehicle to us at Veteran Car Donations. We'll use your donation to improve the lives of the struggling veterans and their families in your area.
Our team will put your vehicle up for auction, with the proceeds going to our veteran-focused nonprofit partners. These IRS-certified 501(c)(3) nonprofits support former service members who are homeless, disabled, jobless, and physically or mentally ill.
They use the funding that we give them to sustain their delivery of financial assistance, free medical treatment, employment opportunities, housing assistance, family support, and other essential services to deserving veterans and their families.
Donating to us is quick and easy. We won't hassle you with unnecessary steps or complicated paperwork. All you have to do is contact us.
You won't go home empty-handed after making your donation. You'll receive precious rewards such as the free and fast towing of your unwanted vehicle anywhere in the country.
Your charitable contribution will also entitle you to receive the maximum tax deduction in the next tax season.
Perhaps more importantly, your act of charity will give you a feeling of intense satisfaction, knowing that you'll be helping transform the lives of the hurting heroes residing in your community.
To learn more about our quick and straightforward donation process, check out our FAQs page. If you have any questions or concerns, call us at 877-594-5822 or message us here.
Start the New Year Right!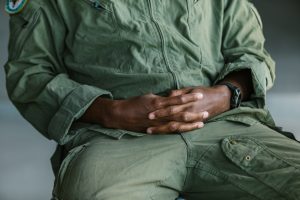 Celebrate New Year's Eve by giving something that will spark new hopes in the lives of the neglected and underserved heroes in your community. Your car donation will surely touch their hearts. Call Veteran Car Donations at 877-594-5822 or fill out our secure online donation form now!