March 25, 2022
Having Problems Working on Your Resolutions? It's Time for a Fresh Start!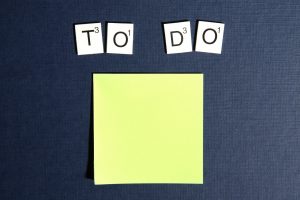 Statistics show that up to 80% of New Year's resolutions fail by the second week of February. Thankfully, this doesn't have to be the case for you.
If you're like most people, the dawning of 2022 probably motivated you to make positive changes in your life. After all, the start of a new year is always a hopeful time that gives everyone a chance to try new things or recommit to tasks that were put on hold in the previous year. For this reason, you probably took part in the annual tradition of setting New Year's resolutions like countless others.
Sadly, however, even the best of us fail to turn our New Year's resolutions into reality. If you can relate to this, perhaps you need to set better and more doable goals that you can accomplish before the year is over.
Goal-Setting Tips to Boost Your Hopes
Do you want to increase your chances of seeing your hopes and dreams come to fruition? Veteran Car Donations shares three practical ways to set better goals for this year.
Create SMART goals.
When it comes to setting goals, you'd want to apply goals that are specific, measurable, attainable, relevant, and time-bound — SMART for short. Instead of setting vague or generalized goals that won't give you sufficient direction, create clear and well-defined goals that make it easy for you to get where you want to go. Moreover, including amounts and dates in your goals allows you to celebrate small wins when you achieve something.
While setting challenging goals compels you to raise the bar, creating unrealistic ones can be demoralizing.
Conversely, hitting the balance between what's realistic and challenging can give you a deep sense of personal satisfaction. Additionally, aligning your goals that are relevant to the direction you want to take maximizes your chances of success. Finally, setting time-bound goals motivates you to carry them out before the deadline.
Come up with goals for various areas of your life.
If you're serious about your decision to become a better version of yourself, you wouldn't want to focus on improving just one specific aspect of your life. Think about the things you want to improve in your relationships, performance at work, spiritual life, health, and finances. Setting one or two goals that relate to each of the high priorities in your life will make you feel a sense of urgency to do them.
Set goals that you can accomplish with a partner.
It would be easier for you to stay committed to your goals if you team up with someone else to accomplish them together. Working with your spouse of your best pal makes pursuing resolutions more fun. You'll also have someone to keep you accountable. Since you care about the person you're partnering with, you won't be tempted to give up.
Make It Your Goal to Impact the Lives of Our Struggling Vets
If one of your New Year's resolutions involves making a difference in the lives of the less fortunate people in your community, you can accomplish that by simply donating any type of vehicle that you no longer need to us at Veteran Car Donations. We'll use your donated auto to uplift the lives of the struggling veterans in your area.
Our team will sell your vehicle through an auction and hand over the proceeds to our veteran-focused charity partners. These IRS-certified 501(c)(3) nonprofit organizations are dedicated to helping former members of our military who are suffering from homelessness, chronic unemployment, service-connected disabilities, and illnesses, including mental health conditions.
Our charity partners use the funding we give them to provide their beneficiaries with free quality healthcare, psychotherapy services, financial aid, family support, housing assistance, scholarships, employment opportunities, and many other benefits.
You'll benefit from the free towing service we will provide you wherever you are in the country. Your donation will also entitle you to claim the highest possible tax deduction in the next tax season. Above all, you'll experience the priceless joy of knowing that you're making an impact on the lives of those brave heroes who honorably served our country.
Since we accept nearly all vehicle types, we'll gladly take your car, truck, van, RV, motorcycle, tractor, snowmobile, motorized wheelchair, or whatever type of vehicle you're donating.
For more information regarding our donation program, including our quick and easy donation process, head over to our FAQs page. If you have any questions or concerns, feel free to call us anytime through our toll-free hotline at 877-594-5822. You may also leave us a message here.
Help Give Our Hurting Heroes a Fresh Start Today!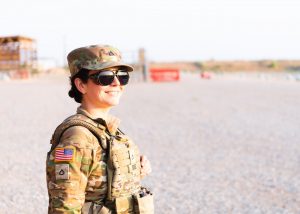 We will use your vehicle donation to provide opportunities for our nation's heroes to build a better and brighter future for themselves and their families this year. Call Veteran Car Donations at 877-594-5822 or fill out our secure online donation form now!