December 3, 2019
3 Priceless Things You Can Give Away on Giving Tuesday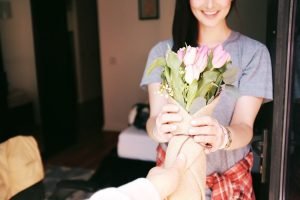 You're probably aware that Giving Tuesday is celebrated on the Tuesday following Thanksgiving, Black Friday, and Cyber Monday. Set for December 3 this year, the event kicks off the holiday giving season.
Giving Tuesday has come a long way from how it first began as a simple hashtag in 2012. When the cultural and community center 92nd Street Y created the hashtag and distributed it around for nonprofit organizations to use, it opened a window of opportunities for people to help others in need. Since then, various organizations have been marking their calendars in anticipation of Giving Tuesday.
Bringing a significant change to the world is a difficult task to undertake without the concerted action of people living within a community. With the countless issues that need to be addressed, choosing which ones to tackle first and what action to take can be challenging.
However, with Giving Tuesday just around the corner, we have to quickly iron out the kinks so we can start to make a difference in the lives of the needy people in our community through the power of giving.
What Are the 3 Priceless Things You Can Give Away on Giving Tuesday?
Organizations all over the world hosted fundraisers and events to celebrate Giving Tuesday in years past. Veteran Car Donations encourages you to get involved in Giving Tuesday activities in your community this year. Here are three priceless things you can give away on Giving Tuesday:
Give your time.
You don't necessarily have to give material things to participate in this celebration. Giving your time through volunteering in shelters or events can empower you to create a massive impact on the lives of the people around you. What's more, volunteering gives you plenty of opportunities to make new friends, expand your network, and learn from others.
Give your voice.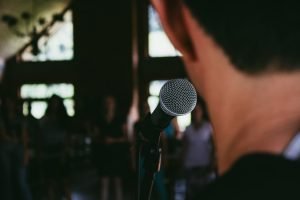 You can celebrate Giving Tuesday by using your voice to spread awareness about the importance of giving and how it addresses certain social issues. Furthermore, giving your voice also serves as an opportunity to influence younger people and motivate them to get involved in the community.
Donate goods.
Whether you're organizing your own donation drive or donating to a nonprofit organization, your contribution to help the needy will make a real difference. You can donate clothes, food, books, or anything. On Giving Tuesday, encourage others to donate as well.
Transform the Lives of Our Veterans on Giving Tuesday
It's not unusual to spot homeless veterans begging for alms on the street, hoping that someone would give them a buck or two so they can buy food to ease their hunger. An even more shocking reality is that of veterans who took their own lives out of sheer desperation, unable to cope with their untreated mental woes, which resulted from their traumatic experiences on the battlefield. We can only wonder how these people who bravely fought our enemies as part of their mission to serve and protect our country could even think about killing themselves.
The sad truth is that once our servicemen and servicewomen stepped out of the military base following their separation from the service, they will have to go through the toughest challenges in their lives as they transition to civilian life.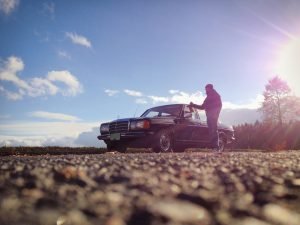 You can help these veterans experience a smooth transition by donating any type of unwanted vehicle that you have to Veteran Car Donations. All you need to do is fill out our online donation form or call us at 877-594-5822, and you're good to go!
We'll auction off your donated vehicle and use the generated funds to support the services and programs of our charity partners. These IRS-certified 501(c)3 nonprofit partners provide needy and deserving veterans with essential medical care, shelter, mental health services, employment opportunities, job training, education scholarships, and many other benefits.
To show our gratitude for supporting our mission, we'll promptly send you your 100% tax-deductible sales receipt following the sale of your donated vehicle. This receipt will entitle you to claim a top tax deduction in the next tax season. Moreover, you'll also get to enjoy our FREE pickup and towing service and our quick, convenient, and no-paperwork donation process.
We accept nearly all types of vehicles regardless of their age, mileage, and condition. You can also make your donation wherever you are in the United States since we have vehicle donation programs in all 50 states.
For more information about our vehicle donation program, check out our FAQs page. For inquiries, you can call us anytime at 877-594-5822 or send us a message online.
Show Your Gratitude Through Giving
We rightfully consider our veterans as our nation's heroes for having sacrificed a lot so that we can live our lives in peace and safety. It's about time that we return the favor and extend them our gratitude.
As Giving Tuesday approaches, let's take this opportunity to give back to our heroes by donating to us any vehicle that you can spare. Call us at 877-594-5822 now to get started!