September 1, 2020
3 Questions Every Parent Should Ask Their Kids the First Week of School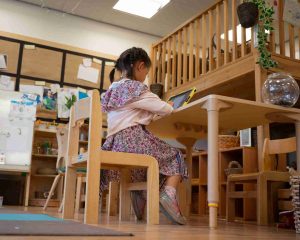 As a parent, you are the ultimate support system of your children. When they're scared, kids know that they can always find protection and comfort in the warm embrace of their mom and dad.
The first week of school can be scary for some children, especially for those who'll be attending school for the very first time. It's an intimidating and anxiety-filled experience that often leaves young kids wishing they're back home.
While there are parents who have close bonds with their children and find it easy to engage them in conversation, there are also those who are the exact opposite. This makes it difficult for their kids to open up to them and share their problems or worries.
You don't want this to be the case with your children. That's why you need to make interactions with them more meaningful, rather than just passing or casual conversations. Your kids need to be comfortable with being transparent to you. This way, you'll be able to identify possible problems early on.
Are they having a hard time making friends? Is someone being mean to them? Can they focus on what their teacher is discussing? These are the kind of questions you need to ask your kids.
However, you need to do it in a manner that isn't too direct or forceful. Otherwise, they might feel the need to lie if they think you're expecting a certain kind of answer from them.
Ask Your Kids the Right Questions
The questions you should ask your children during their first week should be done casually. Don't corner them in their room and bombard them with questions! Make your questions specific but still open enough to include other casual topics as well. This should give you an insight into their world. Don't be satisfied with nonchalant answers such as "fine" or "school was okay." Dig a little deeper to understand your child better.
Here are some of the questions you need to be asking your kids:
Are you having fun?
It's important to know if your child is having fun or not. They'll be more energized and eager to attend their classes in school if they're enjoying their time there. If they tell you that they're not having fun, you need to find out the exact reasons why. Nip these problems in the bud as early as the first or second month of the school year to lighten things up for your children.
Did you make new friends?
Making friends is an important part of school life since it teaches your kids important social skills. If they're not having trouble making new friends or they're excited to tell you about someone they just met, that's a good sign. Children having trouble making friends tend to be lonely and won't find school fun at all, especially since they don't have kids their age who they can enjoy it with.
What do you think your hardest subject will be?
Their first week at school will likely involve introductory sessions with their classmates and teachers for the year. Ask your child if they already have an idea what subject they'll probably have a hard time at. This will help you prepare in advance on the help they need concerning that specific subject.
Your Old Car Can Uplift the Lives of Destitute Vets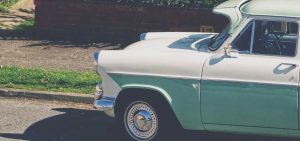 Do you have an extra car that you no longer need, and you want to use it for the benefit of the needy people in your community? If that is so, then get in touch with us at Veteran Car Donations.
A car donation from you will go a long way in giving the destitute and suffering vets in your area the assistance they badly need. We'll sell your donated vehicle through an auction and use the proceeds to support the vital programs and services being provided by our nonprofit partners to their veteran beneficiaries.
These IRS-approved 501(c)3 nonprofit organizations provide deserving veterans and their families with quality health care, financial aid, housing assistance, employment opportunities, family support, educational scholarships, psychotherapy services, and many other benefits.
Donating to us is fast, easy, and convenient. All you have to do is to get in touch with us either by phone or online.
As our donor, you'll receive certain rewards, including a tax-deductible receipt that will entitle you to receive a hefty tax deduction in the next tax season. You'll also benefit from our free pickup and towing service, which is available in all 50 states. 
We accept a wide range of vehicle types. We're also not choosy in accepting donated vehicles.
For more details on our vehicle donation program, including tax deductions and our donation process, visit our FAQs page. Call us at 877-594-5822 or send us a message here should you have any questions or concerns that you'd like us to address.
Touch the Hearts of Our Hurting Heroes Today!
Take this opportunity to use your unwanted car to do something good for our nation's unsung and hurting heroes. Partner with us at Veteran Car Donations by calling our toll-free line at 877-594-5822 or fill out our online donation form to make your car donation now!