December 17, 2020
December 17th — A Day for Maple Syrup Lovers Everywhere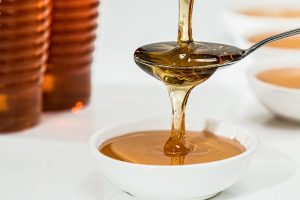 Get your taste buds ready to savor delicious French toasts, pancakes, and biscuits smothered in maple syrup. December 17th is National Maple Syrup Day!
It's a day to celebrate our love for maple syrup and reaffirm how it has made our life so much sweeter. Can you imagine eating a stack of pancakes without drowning them in maple syrup? Chances are, you can't — and we can't either!
Made from the xylem sap of either red maple, or sugar maple, or black maple trees, the syrup is known to have been first collected by the indigenous people living in the northeastern part of North America. The trees store starch in their trunks and roots during the cold season, which is then converted to sugar that seeps into the sap during spring. The trunks of the tree would need to be bored for one to collect the sap, which is then heated to evaporate the water. What's left behind is concentrated syrup, which is processed to become the maple syrup we all love.
Maple syrup has its own unique flavor and is widely used in cooking. It isn't just for topping off pancakes but can also be used as an ingredient in a variety of dishes.
Below are three delicious recipes that use maple syrup as part of their ingredients. On National Maple Syrup Day this December 17th, give them a try and take your culinary skills to another level!
Goat's Cheese & Maple Bacon Slice
Find the complete recipe here.
Bacon and maple syrup combined to make a sweet and scrumptious dish! This is the best of both worlds — both sweet and sour — and can be an easy favorite for breakfast, lunch, or dinner.
Cola Ham with Maple & Mustard Glaze
Find the complete recipe here.
This is a crazy-easy recipe but one that's definitely going to leave a lasting impression. It's a juicy gammon joint cooked in a cinnamon-spiced stock. Mix Maple syrup with red wine vinegar, mustard, and ground cloves. Then pour the mix over and baste this slice of heaven until it's done all the way.
Maple Spiced Parsnips
Find the complete recipe here.
These make for a great snack and aren't hard to make. At most, you'll be done in 30 or 40 minutes (most of the time is spent in the oven). The maple syrup adds a sweet and deeper flavor to the parsnips as they're baking in the oven, taking this veggie side dish to an entirely new level!
Sweeten the Lives of Our Heroes
To celebrate National Maple Syrup Day this December 17th, how about pouring some sweetness into the lives of our struggling veterans this Christmas? You can do that by simply donating any old car or whatever vehicle you have that you no longer need to us at Veteran Car Donations.
We'll put your vehicle up for auction, with the proceeds going to our veteran-focused nonprofit partners. These IRS-certified 501(c)(3) non-profit organizations are dedicated to improving the living conditions of our former servicemen and servicewomen, particularly those who are suffering from homelessness, unemployment, and service-connected disabilities and illnesses, including mental health issues.
Using the funding that we give them, these charities provide their beneficiaries with quality health care, financial aid, housing assistance, employment opportunities, family support, educational scholarships, psychotherapy services, and many other benefits.
You will also benefit from your charitable contribution since you'll get to enjoy our free towing service, which is available in all 50 states. You'll also enjoy our quick and convenient donation process where you don't have to do any paperwork. On top of that, you'll have the privilege of receiving a maximized tax deduction in the next tax season.
However, the best reward you'll get is not a material thing. It's the joy and satisfaction you'll experience, knowing that your donation will be used to help uplift the lives of our nation's neglected heroes.
We accept almost all vehicle types, including those that are no longer working properly.
If you have any questions or concerns, feel free to call us at our toll-free hotline 877-594-5822 or you may write to us here. Check out our FAQs page for more information on our donation program.
Celebrate National Maple Syrup Day with a Car Donation Today!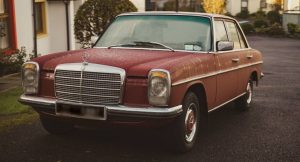 How sweet life can be for our nation's heroes even in the twilight of their lives if their needs are fully met. Help provide this sweetness with a car donation to celebrate National Maple Syrup Day on December 17th. Call Veteran Car Donations at 877-594-5822 or fill out our online donation form now!