December 5, 2020
Make Those Gorgeous-Looking Decorations on Your Own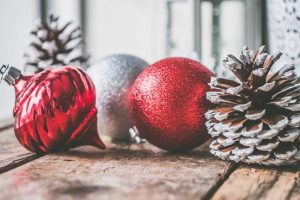 While the Christmas tree is one of the most popular decorations for the holiday season, others are just as iconic. They include stockings on walls, wreaths on doors, or even candy canes strung all over the porch. Plants can also serve as holiday decorations, with the recognizable ones being poinsettias and mistletoe.
The question arises: Why do people go to the trouble of decorating their homes during the holiday season, even spending a pretty sum of money?
The answer, according to psychoanalyst Steve McKeown, is that decorating their homes makes people happy. It reminds them of their childhood days when everything was simple and Christmas magic was in the air.
Decorating rekindles this excitement anchored on something physical, something that they can see throughout the holiday season.
Decorating Your Home Doesn't Need to be Expensive
Planning to get into the Christmas groove by decorating your home? Don't worry, you don't need to empty your wallet just to make your house look festive. You also don't need to be a master of arts and crafts to do this!
All you need to have are time, some effort, and the ability to follow basic instructions. Look for holiday decoration ideas on the internet. You'd be amazed at how easy it is to make gorgeous-looking home decors on your own.
We've listed 3 of the easiest yet eye-catching holiday decorations you can do and how to do them:
Black paper tablecloth
Do you have a regular tablecloth at your dinner table? Give black butcher paper a try instead! It will allow you to draw custom designs for each seat and add in some decorative details. Not only that, it can make your post-dinner cleaning a lot easier. For those who aren't too talented when it comes to drawing, try to get a more artistic friend to help you out.
Mini wooden houses
Making miniature houses isn't that difficult once you know the steps on how to do them. You can set these up in the living room or even hang them around the house! Practice your crafting skills by giving it a try and making your own mini houses for decorations. This tutorial shows you everything you need to make this unique holiday decoration
Lined candle jars
The tiniest details are often what make some decorations beautiful. Line large glass candle jars with dried slices of oranges. This gives a welcoming aroma to your guests and takes only a few minutes to make. Prepare this 15 to 20 minutes before your guests arrive so that they can achieve their maximum effect.
Turn Your Vehicle Into a Symbol of Hope for Struggling Veterans
While making holiday decorations to make your home look festive, how about bringing the holiday spirit into the homes of destitute veterans? Doing this is easy, won't cost you even a dime, and will even be good for you.
All you have to do is contact us at Veteran Car Donations and donate to us any car or any other type of vehicle you have that you no longer need. We'll auction off your donated vehicle and use the proceeds to support the life-enhancement programs of our veteran-focused nonprofit partners. These IRS-certified 501(c)(3) nonprofit organizations are dedicated to uplifting the lives of needy and disadvantaged veterans all over the country, particularly those who are suffering from service-connected disabilities and mental health issues, unemployment, and homelessness.
Our nonprofit partners will use the funding to sustain their delivery of vital services to more veterans in need. They provide their beneficiaries with free quality health care, financial aid, housing assistance, employment opportunities, family support, educational scholarships, psychotherapy services, and many other benefits.
As our donor, you'll receive valuable rewards. We'll send you by mail or email your 100% tax-deductible receipt days after the sale of your vehicle. This will allow you to claim a top tax deduction in the next tax season.
We'll also haul off your car for free at a date and place of your choice. There's no place in the U.S. where we can't reach you since we operate throughout the country.
On top of the material rewards you'll get, your vehicle donation will give you that exquisite feeling of satisfaction, knowing that you'll be helping improve the living conditions of our nation's suffering heroes.
We accept nearly all types of vehicles. We even take those that have dents, scratches, or defective parts. If you're uncertain about your car's qualification for our program, let us know your concerns here and we'll tell you what we think.
For inquiries, you may leave us a message here or give us a call at 877-594-5822. Feel free to visit our FAQs page to learn about our donation process and other important details.
Touch the Hearts of Our Heroes This Holiday Season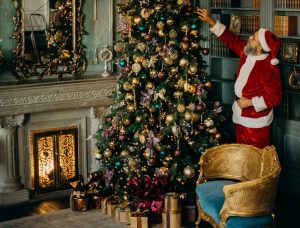 Bring hope and joy into the lives of the needy veterans and their families in your community this holiday season. Donating a car for their benefit will surely touch their hearts. Call Veteran Car Donations at 877-594-5822 or fill out our online donation form now!