October 26, 2020
On October 26th, Be Creative in Making Pumpkin Dishes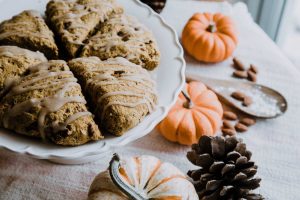 October 26th is a perfect day for pumpkin lovers everywhere. It's National Pumpkin Day!
While the first things that may come to your mind when you hear the word pumpkin may be jack-o-lanterns or pumpkin spiced lattes, there are more creative and delicious things you can do using pumpkins.
The vegetable isn't just for Halloween or decorations. It's actually one of the most nutritious vegetables out there! A cup of canned pumpkin holds more fiber than two slices of whole-grain bread. It's loaded with beta-carotene, which is converted to vitamin A once it enters our body, making pumpkins good for our eye health. One cup of pumpkin contains over 200% of the recommended daily dose of vitamin A.
Pumpkins also help reduce the risks of cancer, boost our immune system, prevent diabetes, and more! This golden squash offers a wealth of health benefits. It's also a very versatile veggie. You can use it as the main ingredient of your primary dish. You can also make pumpkin-flavored drinks, appetizers, and even dessert.
Pumpkin's Origins
Pumpkin comes from pepon, a Greek word that means "large melon." While the vegetable is native to North America, the first traces of the squash were found in Mexico, somewhere between 7000 and 5500 BC.
Through the years, pumpkins have grown in popularity across the United States. The country currently produces an estimated 1.5 billion pounds of pumpkins annually. Imagine just how many jack-o-lanterns that would make — probably more than enough to light up your entire town or city five times over!
Delicious Pumpkin Dishes Everyone Will Love
You can prepare a full-course meal with the main ingredients being pumpkins. You can also make sweet pumpkin drinks and tasty desserts, soups, and pies. There's a pumpkin dish for every occasion, which explains why the squash is very popular.
Any pumpkin dish is sure to be a delicious treat, but we've gathered the top ones below. Take a look at these three must-try pumpkin treats that are sure to take anyone's taste buds off for a wild ride:
1. Pumpkin Bread
This is one of the easiest pumpkin treats you can make. Pumpkin bread is synonymous with autumn. It just feels right seeing it on your dining table. Moist and delicious (not to mention healthy), pumpkin bread is just the thing you need to fill up your family's bellies in autumn
2. Pumpkin Walnut Chili
This is one of the best pumpkin soups you can make. Putting walnut in chili might sound strange, but trust us, you won't think so ever again after you've tasted the finished product. Make sure to cut the walnuts into really small pieces — you wouldn't want them to be too chunky. The magic in this recipe happens when you add in the pumpkin, allowing the texture and flavor to blend into a soup that's bursting with flavor.
3. Pumpkin Gnocchi with Sage Butter Sauce
The secret "sauce" here is the combination of butter, sage, and garlic. The smell alone may seem too good to be true! After you're done boiling your gnocchi, don't throw it right away. If the resulting sauce is too creamy, you can use the boiled water alongside a splash of cream and some flour to lessen the creaminess.
Your Old Car Can Help Transform the Lives of Our Needy Vets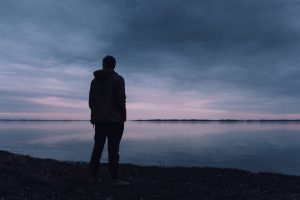 While feasting on delicious pumpkin pies or any other pumpkin-based treats to celebrate National Pumpkin Day is a sure delight, nothing beats the feeling of being able to make a difference in the life of a person who very much deserves to get help.  In your community, some veterans have unfortunately been unable to receive government assistance for one reason or another. These are our former service members who are suffering from disabilities, mental health disorders, lack of jobs, and homelessness.
This is your chance to become a hero to our nation's heroes. All you need to do is to donate any vehicle you no longer need to us at Veteran Car Donations. We'll have your donation auctioned off, with the proceeds going to nonprofit organizations that we are in partnership with. These IRS-approved 501(c)3 nonprofits use the money to provide struggling veterans and their families with quality health care, financial aid, housing assistance, employment opportunities, family support, educational scholarships, psychotherapy services, and many other benefits.
The good thing with making us your charity partner is that you will also benefit greatly from your donation. You'll get to enjoy our free and fast towing service wherever your vehicle is located in the country.
You'll also get to enjoy the privilege of receiving a maximized tax deduction in the next tax season.
If you have any questions or concerns, feel free to call us at our toll-free hotline 877-594-5822 or you may send us a message here. Check out our FAQs page for more information on our donation program.
Do a Meaningful Deed Today!
Celebrate National Pumpkin Day on the 26th of October by doing a meaningful deed. Show the destitute veterans in your area that they can still hope for a much brighter future. This will happen when you donate a vehicle to Veteran Car Donations. Call us at 877-594-5822 or fill out our online donation form now!