January 9, 2021
On January 9th, Show Your Support to Our Men and Women in Blue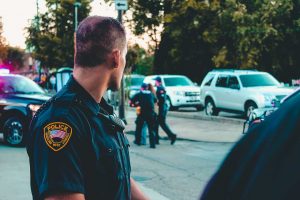 It's not easy to be a police officer. The job is difficult, stressful, and full of risks, which many other jobs or professions don't have. Law enforcement officers are also prime targets of negative remarks as they're often criticized and even hated not because they did something wrong but because of the faults of a few of their fellow officers.
Law enforcement is a career in public service with little thanks and packed with challenges. Law enforcement officers are tasked with the crucial job of maintaining peace and order in our communities, but they're often unappreciated.
That is why on January 9th, we celebrate National Law Enforcement Appreciation Day. It's a day dedicated to our men and women in blue to show them how much we appreciate what they're doing and the sacrifices they have to do in the performance of their job.
Check out some thoughtful things you can do for those in law enforcement and how you can show them your support:
Dress in blue.
On January 9th, dress in blue to show your support for our law enforcement officers. Even if you don't know a police officer personally, wearing blue will help show our policemen and policewomen that you're thankful for their efforts in keeping us safe.
Volunteer for a local watch or anti-crime program.
Some groups help keep local communities safe by working with police officers. Local neighborhood watches or anti-crime groups help report any crimes or suspicious activities in their given area. This helps law enforcement officers respond faster and decreases the likelihood of a crime happening!
Post on social media for awareness.
Almost everyone is on social media these days, but not everyone is aware that January 9th is National Law Enforcement Appreciation Day. Show your support by helping spread awareness through an informative post on your social media pages. You can even change your display picture to a shade of blue to show your support to our police force.
Give Thanks to Our Former Troops, Too!
January 9th is all about showing gratitude and appreciation to our law enforcement officers. How about giving thanks also to our country's veterans? Let's never forget the invaluable service they did for our nation, preserving our freedoms and protecting our security when they were still on active duty.
Unfortunately, many of them are now living impoverished and miserable lives. Some are suffering from service-connected disabilities, illnesses, and mental health conditions. For these reasons and some others, many of them can't find decent jobs to support themselves and their families. For lack of support, some have fallen deep into poverty, forcing them to live on the streets as homeless people.
You can do something easy and simple that will touch the lives of our heroes. All you have to do is donate any vehicle you no longer need to us at Veteran Car Donations.
We'll have your donation auctioned off, with the proceeds distributed to reputable nonprofit organizations that we are in partnership with. These IRS-approved 501(c)(3) nonprofits use the funding to provide deserving veterans with quality healthcare, financial aid, housing assistance, employment opportunities, family support, educational scholarships, psychotherapy services, and many other benefits.
You will also benefit from your charitable contribution since you'll get to enjoy our free towing service wherever your vehicle is located in the country.
Furthermore, you'll get to enjoy our quick and convenient donation process where you don't have to do any paperwork. On top of that, you'll have the privilege of receiving the maximum tax deduction in the next tax season.
That's not all. The best reward you'll get is the joy and satisfaction you'll experience, knowing that your donation will be used to help transform the lives of our nation's neglected heroes.
We accept a wide range of vehicle types, and they don't have to be in great condition.
If you have any questions or concerns, feel free to call us at our toll-free hotline 877-594-5822 or you may send us a message here. Check out our FAQs page for more information on our donation program.
Help Create a Better Future for Our Heroes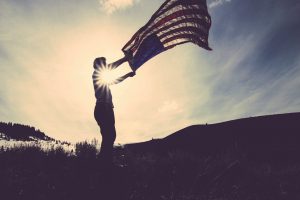 This January as we start another new year, help our veterans take one step closer to living the life of their dreams. You can do this with a car donation. Call Veteran Car Donations at 877-594-5822 or fill out our online donation form now!