March 20, 2021
Stay Productive, Stay Happy!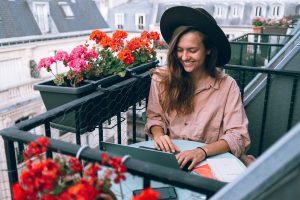 People have this notion that working from home is easier and more relaxed than working in an office environment. However, while working from home means you no longer have to deal with stressful commutes or rush-hour traffic, it's not without its disadvantages. Problems range from your losing your Internet connection and having computer issues to suffering from mental stress caused by isolation and loneliness.
For some workers, the mental challenges are the hardest to deal with. While some hate being in a cubicle or chained to a desk at the office, others take a hit on their mental health and are less productive when they start working from home.
Despite not having to deal with the usual problems people get when in an office-based environment, a decline in your mental fitness can be an even bigger source of stress. Not keeping your mental health in check can lead you to become unmotivated, less productive, and easily irritated. If you want to thrive working from home, you need to keep yourself as mentally healthy as possible.
Take a look at these useful tips on how you can stay mentally healthy as you work from home:
Set clear boundaries for work.
You can easily lose the boundaries of your when you're just at home all the time. Constantly checking work updates or emails even during hours when you shouldn't be working can be unhealthy. Make sure to disconnect when your work ends. Turn off any email or work-related notifications after your designated hours.  If it's an emergency, they'll likely know how to reach you anyway.
Find time to do what makes you happy.
All work and no play makes for a bad day! Always find time to do what you love, even for just a short while. It can help you de-stress and temporarily escape from all the craziness or pressure you usually get when working.
Get up and get moving by exercising.
Working out isn't only great for your body or physical fitness — it helps you mentally, too. With regular exercise, you'll notice that you're sleeping better, feeling happier, and able to deal with stress easier. It can also help with mental issues such as depression and anxiety.
Your Old Car Can Help Bring Smiles to Needy Vets
You can't be mentally healthy when you're constantly fighting off problems and dealing with stress. That is the case for many of our nation's veterans. They are our former service members who are suffering from service-connected disabilities and mental health disorders, those who can't find decent jobs, and those who have fallen deep into poverty for lack of support, forcing them out of their homes to live as homeless people begging for alms on city streets.
Do you want to make a difference in the lives of our veterans who are considered our nation's heroes? If you do, hand over any unneeded vehicle to us at Veteran Car Donations. We'll put your vehicle up for auction, with the proceeds going to our veteran-focused nonprofit partners. These IRS-certified 501(c)(3) nonprofit organizations use the funding that we provide them to deliver financial assistance, free medical treatment, employment opportunities, family support, and other essential services to their veteran beneficiaries and their families.
You won't be going home empty-handed after making your donation. As our token of gratitude, we'll be sending you a 100% tax-deductible receipt, which will entitle you to claim the maximum tax deduction in the next tax season. You will also benefit from our free pickup and towing service.
Aside from the material rewards in store for you, you'll also be privileged to enjoy a most satisfying donating experience, knowing that your act of charity will help transform the lives of our nation's heroes.
Planning to donate a sedan? Or perhaps a motorcycle? Feel free to hand in almost any type of vehicle you have that you no longer want. We accept a wide range of vehicle types. Their condition doesn't matter to us either. We're happy to take even vehicles that are no longer in good condition.
Since we operate in all 50 states, your location won't be an issue for us.  You can donate wherever you're located in the country.  
Get to know our team at Veteran Car Donations and about everything that we do a little better by visiting our FAQs page. You can also call us at 877-594-5822 or send us a message online if you have concerns or inquiries.
Show Our Heroes That They Haven't Been Forgotten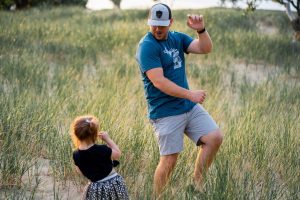 You can help transform the lives of the struggling veterans in your community with just one vehicle donation. Call Veteran Car Donations at 877-594-5822 or fill out our online donation form now!