August 12, 2020
3 Top Tips for Backpack Safety: These Pointers Will Help You Avoid Injuries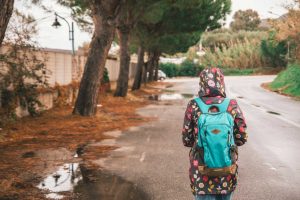 Throughout the country, about 14,000 injuries are caused yearly by backpacks that have been improperly worn by their users. Over half of these injuries result in visits to the emergency rooms of hospitals.
You might find it strange that an innocent-looking item such as a backpack could cause an injury so bad that it would require a trip to the hospital for its user. However, such cases are not uncommon.
All of us must have used backpacks at certain points in our lives, especially when we were kids. Backpacks remain the most popular means for kids and adults everywhere to comfortably store and carry items they need to bring with them to school or some other places.
A backpack lets you carry a heavy load quite comfortably. Even our troops use backpacks when they go on a mission because of their sheer ease-of-use and storage capacity.
Coming in all shapes and sizes, backpacks are also handy for students and working professionals. Since major muscles are used to support a backpack's weight, namely the abdominals and the back muscles, a backpack is more comfortable to carry even with a lot of items stored inside.
Other bags like messenger bags or purse bags don't have the storage that a backpack has. They're also harder to carry if the loads get heavier.
However, no matter how practical and handy backpacks are, they need to be used correctly. Otherwise, you risk straining your joints and muscles to the point where you may injure yourself.
How to Wear Backpacks Wisely and Safely
Backpacks are designed to be worn safely and comfortably. However, some users create problems for themselves. They sling them using only one shoulder, hang them over the chest, or overload them to such an extent that they weigh more than the user's body weight. Check out these three tips on how you can make sure you're not putting yourself at risk of incurring a backpack-related injury:
There's a reason why a backpack has 2 straps.
Looking cool is overrated. Don't risk straining your muscles by using only one strap. It may look "cool," but it certainly harms your body. Using only one strap increases the curvature of your spine and doesn't distribute the weight evenly. Keeping this up for months or years will eventually have you booking a doctor's appointment.
Say "no" to overloading.
The maximum weight of a backpack for both a child and an adult should be no more than 15% of their body weight. If you add more than you can handle, you'd be forced to slouch to compensate for the heavier load. This would not only be uncomfortable to carry, but it would also put a huge strain on your back. When carrying a backpack, place the heaviest items as close to the back as possible and organize the contents inside as much as you can so you can maximize the use of your backpack.
Padding has a purpose.
The better the padding of your backpack straps, the more comfortable it will be to wear. Keep the tightness and the snugness of the straps well balanced. They should feel snug but not too tight that they become uncomfortable to use.
Use Your Pre-Loved Car to Support Our Heroes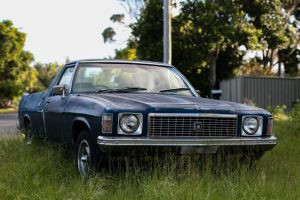 Backpacks are a must for our troops in the field. These bags allow them to carry various items while allowing their hands to carry their firearms and other gears.
However, carrying a heavy backpack is nothing compared to the burdens our veterans carry. Many of them are living miserable lives as they grapple with service-connected disabilities and illnesses, including mental health disorders, unemployment, lack of support, and homelessness as a result of extreme poverty.
You can help in easing the loads our heroes carry with a simple car donation to us at Veteran Car Donations. We'll put your vehicle up for auction, with the proceeds going to our veteran-focused nonprofit partners. These IRS-certified 501(c)(3) non-profit organizations use the funding to provide their beneficiaries with quality health care, financial aid, housing assistance, employment opportunities, family support, educational scholarships, psychotherapy services, and many other benefits.
You also stand to benefit when you take part in our vehicle donation program. Your charitable contribution will enable you to get free pickup and towing services from us wherever you're residing in the country. Furthermore, you'll also receive a top tax deduction in the next tax season. 
You can donate almost any type of vehicle, even an outdated car that has seen better days.
You can check out our FAQs page to get to know our quick and convenient donation process and other details. If you have questions and concerns, feel free to call us at 877-594-5822 or leave us a message here.
Support Our Hurting Heroes With Your Car Donation Today!
By turning over your extra vehicle to us, you'll become one of our valued partners. Your car donation will help us provide for the needs of our struggling heroes. Call us at 877-594-5822 or fill out our online donation form to donate now!