August 17, 2020
How to Make Sure Your Children Are Ready for Learning After a Summer of Play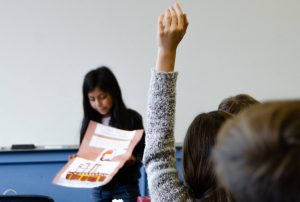 Almost everyone loves summer, not just the kids. For students of all ages, summer signifies freedom. It's a chance to put school work behind them and just enjoy the next few months having fun or relaxing. This is why so many youngsters look forward to the summer months.
While spending summer days in vacation mode is okay, it can make it hard to transition one's mental state back into a learning-oriented one. The schedule students follow during school time is starkly different from the one they have during summer, especially if they've adjusted their sleeping time. Imagine having a class at 7:30 a.m. when you're already used to waking up at 10 or 11 a.m.
Adjusting back your body's sleep cycle isn't a walk in the park. Your mind will also not be as sharp as it was during the peak of summer. That's why many students usually spend the first few days of school getting used to the reality that summer is over and school days are back.
3 Top Tips to Keep Children Mentally Prepared
You don't want your children to be caught off guard by the boatload of lessons, homework, activities, and projects that will hit them when the school year starts. Get a game plan going and maintain their mental edge before school starts. This way, they'll have an easier transition.
Check out these top tips on how you can keep your kids' minds sharp for the coming school days while they're still enjoying the last few days of summer.
Keep them reading.
Reading is the mental equivalent of body exercise. This isn't just in preparation for your children's English classes. Reading acts as a sort of general maintenance for our brain, stimulating it so that we become mentally prepared to transition back into learning mode. Your kids don't have to read boring books. You can let them read graphic novels, fiction, or any reading materials that strike their fancy.
Have techy kids? Introduce them to coding!
There are tons of materials out there that teach basic coding. These include online videos, PDF guides, and even interactive games. If you have tech-savvy children, they'd probably jump at the opportunity to learn basic coding. This is great for inquisitive minds, giving your kids the chance to create their own applications even if they're just very basic ones.
Let them play mentally challenging games.
Introduce your kids to brain teasers, puzzles, and board games. Mentally stimulating games will help keep their minds sharp. Do they fancy playing chess or checkers? Do they go crazy over complex puzzles? Mental games not only entertain them but also improve their retention, memory, recollection, and analytical skills.
Make a Difference in the Lives of Our Suffering Veterans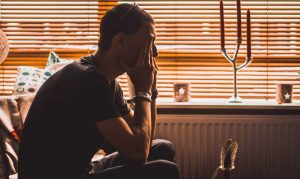 While you prepare your kids for learning after a summer of play, there are veterans in your community who have no time to play whatever the season. They live miserable lives, burdened by their service-connected disabilities and illnesses, including mental health issues, unemployment, lack of support, and homelessness due to extreme poverty.
You can do something that can make a difference in their lives. All you have to do is to work with us at Veteran Car Donations by donating to us any vehicle you can spare.
Once we have your automobile, we'll have it auctioned off. We will then transfer the collected funds to our charity partners, enabling them to render services to more needy veterans and their families living in your local area. These are our former troops who are living miserable lives due to their service-connected disabilities and illnesses, including mental health issues, unemployment, lack of support, and homelessness due to extreme poverty.
Your donated vehicle will help our charity partners in providing them with quality health care, financial aid, housing assistance, employment opportunities, family support, educational scholarships, psychotherapy services, and many other benefits.
Becoming a Veteran Car Donations donor is easy. All you have to do is get in touch with us. We'll do the rest of the work in the donation process.
Did we mention that you'll be receiving a truckload of rewards as well? Your charitable contribution will allow you to significantly reduce your taxable income. You'll also be the recipient of our free pickup and towing service. Moreover, you'll be able to reduce your expenditures and free up your garage space.
We're not picky on the types of vehicles you can donate, Veteran Car Donations accepts nearly all types, including those that are already outdated and no longer running well.
You may also be glad to know that we operate in all 50 states, so rest assured that your location wouldn't be an issue if you wish to become our donor.
If you want to know more about Veteran Car Donations, head over to our FAQs page. You can also call us at 877-594-5822 or send us a message online.
Show Your Support to Our Heroes Today!
Partner with us at Veteran Car Donations to extend a helping hand to the struggling veterans in your community. Donate to us your unneeded vehicle to show your gratitude and appreciation to our nation's heroes. Call us at 877-594-5822 or fill out our online donation form now!