September 21, 2020
On September 21st, Promote Peace within Your Social Circle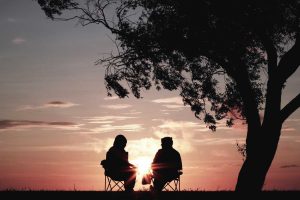 Our world has been drenched in the blood of warring people since time immemorial. Bloody conflicts have always been with us from the time when humans first wielded spears, clubs, and bows and arrows up to now when some countries possess weapons of mass destruction. These are weapons capable of leveling cities in an instant and killing millions of people.
However, just as we are capable of inflicting great harm, we are also capable of doing great deeds. History has shown that setting aside our differences and working together is possible. We have the potential to create a world where peace is the norm and conflict is never a solution.
September 21st has been declared by the U.N. as the International Day of Peace. On this day, everyone is encouraged to contribute to promoting peace throughout the world.
3 Great Ways to Promote Peace
To help make the most out of the International Day of Peace, here are some suggestions on how you can promote peace within your social circle or community.
Post peace messages on social media.
Almost everyone is on social media these days, which makes them great platforms for promoting ideals such as peace. Post a photo representing unity and cooperation, maybe even symbols or animals that represent peace. Accompany it with a short description or caption explaining the significance of September 21st and what is being celebrated. Through social media, you can help educate your friends and family and maybe even inspire them to take action to promote peace, too.
Make a personal commitment not to resort to violence.
Change starts from within ourselves. Promise to yourself that you will exert your best effort to peacefully resolve whatever issues that may come your way. A person who is quick to anger often leads themself to their own destruction. Not everything can be solved by fighting. Sometimes the best weapon you need is no weapon at all.
Help support guardians of peace.
In our community, there are people whose job is to uphold peace. They include the members of our armed forces. These men and women put their lives on the line to protect America's citizens, friends, and interests. You can help them or those who have already finished their service by donating to organizations that support their welfare, such as Veteran Car Donations.
Our Former Peace Guardians Need Your Help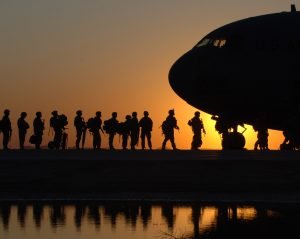 Ironically, many of the people who have served as our nation's guardians of peace are unable to live peaceful lives. These are our veterans who are hailed as our nation's heroes for the great sacrifices they've done for our nation in defense of our rights and security.
Sadly, many of them are now living miserable lives. They're burdened by their service-connected disabilities and illnesses, including mental health issues. They've fallen deep into poverty for their inability to find jobs and support, forcing some of them to live on the streets, begging for alms from passersby.
If you've got a clunker just gathering dust in your garage, you can turn it into a vehicle of hope for these veterans. You'll be able to do that when you donate that vehicle to us at Veteran Car Donations
We'll put your car up for auction, with the proceeds going to our veteran-focused nonprofit partners. These IRS-certified 501(c)(3) non-profit organizations use the funding that we provide them to provide deserving veterans and their families with free quality health care, financial aid, housing assistance, employment opportunities, family support, educational scholarships, psychotherapy services, and many other benefits.
Donating a vehicle to us is a walk in the park. You can do this in the comfort of your home with just one short phone call to us.
Becoming one of our donors will also benefit you greatly. You'll free up valuable space in your garage, put an end to your car expenses, get a free towing service from us, and receive a handsome deduction on your taxes.
We accept nearly all vehicle types. Don't worry if the vehicle you're planning to donate isn't in great shape. We'll take it as it is — even if it's not running anymore.
Your location should not be an issue since we operate in all 50 states. Just let us know your location and we'll be there to pick up your vehicle at a date and time of your choice.
If you have any questions or concerns, feel free to call us at our toll-free hotline 877-594-5822 or you may send us a message here. Check out our FAQs page for more information on our donation program.
Show Your Support to Our Heroes Today!
Celebrate the International Day of Peace this September 21st by showing your support to our former peace guardians — our veterans, our nation's heroes. Call us at 877-594-5822 or fill out our online donation form to kick-start your car donation right now!