December 25, 2020
Rekindle the Magical Christmas Spirit on December 25th!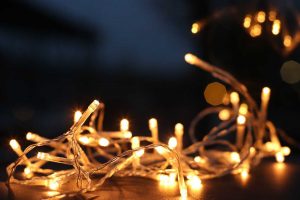 Fairy lights all over your neighborhood, evergreen trees displayed in every place you go to, there's a chill in the air and the first few flakes of snow are falling. This can only mean one thing: Christmas is here!
It's one of the most anticipated holidays in the United States and is celebrated annually on December 25th both for religious and cultural reasons.
Americans have a lot of different traditions for celebrating Christmas. Some of them are similar to how people in other countries celebrate the holiday. It's mostly because of our nation's multi-cultural background. We build snowmen, tell stories about Santa Claus and his reindeers, and even offer milk and cookies for Santa on Christmas Eve,
Sadly, however, the magic of Christmas starts to fade as we grow into adulthood. Our fascination with the holiday grows fainter with each passing year. That is why it's great to continue following old Christmas traditions and learning new ones to keep that magical Christmas feeling alive.
To rekindle that magical Christmas spirit, take a look at these 3 unique ways and traditions for celebrating Christmas. You can try these with your friends and family.
Prepare meals from another country.
Tired of eating your usual holiday fare of turkey, potatoes, and vegetables? Try to explore cuisine from other cultures. Mix your traditional Christmas dinner with food from other countries. Prepare some Danish "aebleskiver," which are round pancake balls. You can try your hand at making Danish Poppy Speed Rolls or "Makowiec." Don't be afraid to explore foods you haven't tasted before. Give your taste buds an adventure on Christmas Day.
Handcraft your gifts.
Everyone appreciates gifts regardless of their price tags. However, gifts made with time and effort put into them are extra special. Refrain from giving Christmas gifts bought from stores and make handcrafted gift items instead. Do your best to put some thoughts into them. They'll remain memorable and precious to whoever receives them even years later.
Spread Christmas cheer to the needy.
One most meaningful way to celebrate Christmas is by helping those who are less privileged have a little Christmas cheer. Buy gifts or some food for them. You can also join charity groups that help disadvantaged individuals. Donating to us at Veteran Car Donations, for example, helps you support our nation's struggling veterans.
Help Our Neglected Vets Have a Happy Christmas
Christmas Day is supposed to be full of laughter and smiles. Sadly, this isn't the case for many of our veterans. After they get separated from active service in the military, they have trouble transitioning to civilian life. Without support, they struggle with service-connected disabilities or mental health issues, unemployment, and homelessness as a result of extreme poverty.
This Christmas, you can give them a gift that can help ease their conditions and give them hopes of a brighter future. If you have a car or any other type of vehicle that you no longer need or use, this can serve as your gift to them. All you have to do is to donate it to us at Veteran Car Donations.
We'll put your vehicle up for auction, with the proceeds going to our veteran-focused nonprofit partners. These IRS-certified 501(c)(3) nonprofit organizations use the funding that we give them to provide their veteran beneficiaries with free quality health care, financial aid, housing assistance, employment opportunities, family support, educational scholarships, psychotherapy services, and many other benefits.
As one of our donors, expect to receive valuable rewards. We'll send you by mail the 100% tax-deductible sales receipt of your vehicle days after its auction sale. If you make your donation before the end of the current year, you can claim your top tax deduction when you file your itemized federal income tax return on or before the April 15th tax-filing deadline next year. That's not too far away!
We'll also haul off your car for free at a date and place of your choice. There's no place in the U.S. where we can't reach you to collect your donation since we operate throughout the country.
On top of the material rewards you'll get, your vehicle donation will give you that exquisite feeling of satisfaction, knowing that you'll be helping uplift the lives of our nation's suffering heroes.
We accept nearly all types of vehicles. We even take those that have dents, scratches, or defective parts. If you're uncertain about your car's qualification for our program, let us know your concerns here and we'll tell you what we think.
For inquiries, you may leave us a message here or give us a call at 877-594-5822. Feel free to visit our FAQs page to learn about our donation process and other important details.
Support Our Heroes This Christmas!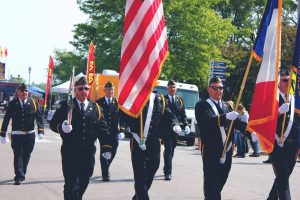 Make a difference in the lives of our nation's heroes this Christmas. Support life-enhancing programs that will help transform their lives. Call Veteran Car Donations at 877-594-5822 or fill out our online donation form to you're your car donation now!