October 2, 2020
On October 2nd, Flash Your Biggest Smiles to People Around You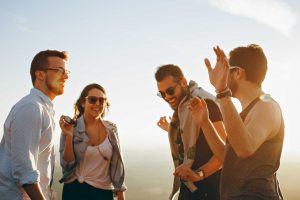 The world appears to be getting darker and darker with all sorts of challenges continuing to pile up, causing misery to more and more people. On October 2nd, let's try to make everything a little brighter. It's World Smile Day! Flash your biggest and brightest smiles at the people around you, and try to project positivity to drown out all the bad vibes around us.
It's amazing how something so easy to do can create strong feelings of connection and acceptance in anyone you give it to. Smiling is contagious. Smile at a stranger and chances are, you'll get a smile back.
World Smile Day came about after artist Harvey Ball designed the iconic smiley face symbol to recognize and pay tribute to the power of smiling. He didn't expect his creation to explode in popularity in just a short period after he first showed it to the world in 1963. He never thought that such a simple image composed of a yellow circle, two dots, and a curve would become bigger than anything he's ever made.
The smiley face symbol has appeared in numerous products, including mugs, clothing, and pins, and is widely used in today's social media.
Celebrated on the first Friday of October annually, World Smile Day made its debut in the year 1999. At least once a year, everyone should strive to embody the meaning of that smiley face symbol, helping spread cheer all around us by flashing our great, big smiles.
Fun Tips on How to Celebrate World Smile Day
Researchers have long proven that smiling brings a ton of benefits and zero downsides. When you smile, you appear more attractive and open, helping reduce stress.
Celebrate World Smile Day by doing acts of kindness for the people around you. Compliment a stranger, give a big tip to the waiter, help an elderly lady cross the street — there are lots of ways of showing kindness all around you.
Take a look at these suggestions on how you can make the most out of World Smile Day on October 2nd.
Make other people smile.
Crack a joke, tell a funny story or just flash your best smile to your family, friends, and even strangers. This will surely elicit smiles and laughter from them. When we smile, we lessen all the unhappiness, anger, and resentment that appear to be building up in our world today. We become beacons of positivity who everyone will love to be around with.
Share awareness of the event on social media.
Not everyone is aware that October 2nd is World Smile Day, so spread awareness through the social media platforms that you use. Post something informative about the smiley symbol. Explain what World Smile Day is all about. The more people know about this event, the more likely they'll want to join the celebration.
Help the less fortunate.
Spread smiles on World Smile Day by helping those who have less in life. Give away things you no longer need to charities for the homeless, orphans, and struggling veterans. You don't have to pull out your wallet. You can donate extra clothes, groceries, or a car that you're no longer using. Cheer up individuals suffering from disadvantages in life. Make them smile by showing them there are still people who care for them.
Make a Difference with Just One Act of Kindness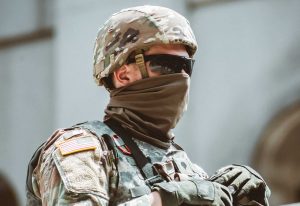 Acts of kindness are a sure-fire way to make people smile. Among those who need kindness and cheer the most are our veterans who are living miserable lives, burdened by their service-related disabilities and illnesses, including mental health issues. As a result, they are unable to find decent and stable jobs. Some have fallen deep into poverty and have become homeless, begging for alms on our streets.
You can make a difference in their lives by simply donating a vehicle you no longer need to us at Veteran Car Donations. We'll auction off your gift and use the proceeds to support the life-changing programs and services that our charity partners deliver to their beneficiaries. These IRS-certified 501(c)3 nonprofits provide needy veterans and their families with quality health care, financial aid, housing assistance, employment opportunities, family support, educational scholarships, psychotherapy services, and many other benefits.
As our donor, you'll get to enjoy a maximum tax deduction. You'll also benefit from our free pickup and towing service, which is available in all parts of the country.
Apart from these material rewards, you'll also get to experience the satisfaction of doing something awesome that will help transform the lives of the struggling veterans and their families in your community.
You can donate not just your old car but almost any other type of vehicle that you no longer need.
If you want to learn more about our vehicle donation program, feel free to visit our FAQs page. For inquiries or concerns, reach out to us at 877-594-5822 or send us a message online.
Be a Part of a Life-Changing Cause Today!
Let this year's celebration of World Smile Day this October 2nd be a memorable one for you and our heroes as well. A car donation from you can go a long way in turning their lives around. Call us at 877-594-5822 or fill out our online donation form now!