September 21, 2020
This September 21st, Take Time to be Thankful for All of Your Life's Blessings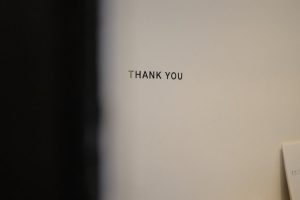 We all tend to take things for granted. Living a grateful life isn't something that comes naturally to everyone. In our constant pursuit of perfection, we often forget about the things that we should be grateful for. We focus on the little mistakes and flaws we see in others and, as a result, fail to see their inherent goodness.
A little bit of gratitude can go a long way. That is why the 21st of September is celebrated everywhere as World Gratitude Day. It's a day when we are reminded of how great life could be if we take the time to show gratitude to people who have shown us acts of kindness, those people responsible for the blessings in life that we are now enjoying.
How Best to Celebrate World Gratitude Day
You can celebrate World Gratitude Day in many ways. You can start by being thankful that you're able to wake up and live another new day. Be thankful that you have a good job, a loving family, caring friends, and a huggable pet! You didn't get sick for the past few months or so? Be thankful for your good health! Show gratitude to everything you have in your life.
Take a look at these top three ways of celebrating World Gratitude Day on September 21st.
Start with self-love — Show internal gratitude.
It's hard to be thankful if your life is riddled with problems, but we should still be thankful anyway. Be grateful that you still have sharp eyes, knowing that some people live in complete darkness and can only wish that they can still see. Be grateful for your hands, knowing that some people have lost their limbs or fingers due to accidents. Be grateful that you have the strength to overcome whatever obstacles you encounter in life.
Be thankful for the supportive people you have in your life.
Be grateful to your friends and family for all the support they have been giving you. They're not perfect and may sometimes annoy you. Yet, they're always there for you through the good times and the bad. Show them just how thankful you are for their support on World Gratitude Day.
Show gratitude to the people serving your community.
Let the people serving your community know that you are thankful for their services. Thank the garbage collector, the waitress at your local restaurant, the bus driver, your children's teachers, and all the other folks who provide vital services in your community. Without them, your life would be incredibly difficult.
Don't Forget to Give Thanks to Our Veterans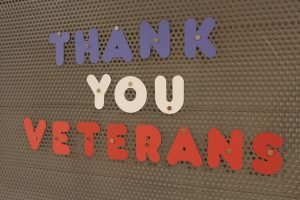 On World Gratitude Day this September 21st, don't forget to show your gratefulness to our former servicemen and servicewomen who fought for us and risked their lives to allow us to enjoy the blessings of freedom and security.
You can show them your gratitude and appreciation for their service by simply donating a vehicle you no longer need to us at Veteran Car Donations.
We'll sell your vehicle through an auction and distribute the proceeds to our military and veteran nonprofit partners. Thanks to your donation, much-needed aid will be given to veterans who are suffering from service-connected disabilities and illnesses, including mental health issues, those who are unable to find decent and stable jobs for a variety of reasons, and those who have fallen deep into poverty and have resorted to begging on the streets as homeless people.
Our nonprofit partners will be able to provide them with quality health care, financial aid, housing assistance, employment opportunities, family support, educational scholarships, psychotherapy services, and many other benefits.
You will also get your share of benefits from your auto donation. These include a substantial tax deduction and the free towing of your car wherever you are in the country.
You can donate almost any type of vehicle  whether it's still in tip-top shape or needs a lot of work.
To learn more about our work, feel free to visit our FAQs page. Should you have any questions or concerns, you may reach us at our toll-free hotline 877-594-5822 or send us a message here.
Give Back to Our Heroes Today!
On World Gratitude Day this September 21st, let our suffering heroes know that they have not been forgotten. Use this day to make a difference in their lives, Donate your extra car to Veteran Car Donations by calling 877-594-5822 or filling out our online donation form now!