January 26, 2021
Rekindle the Flames of Your Romance on January 26th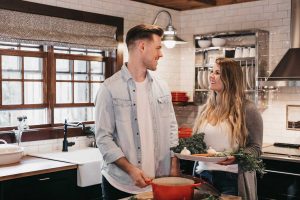 There's nothing like the bond between spouses. Ideally, your significant other is that person who will always inspire, support, and bring out the best in you. Your spouse should be someone with whom you can be as you are, without pretense and without fear of being judged or ridiculed.
Your spouse ought to encourage you to pursue your dreams and everything that you aspire to be, making you feel as if you've stepped into a beautiful dream that you'd never want to end. It's said that life will never feel as happy as the day you finally marry or meet your ideal spouse.
Keep the spark alive or rekindle the flame of romance with your spouse on National Spouses Day this January 26th. Take time out from your busy schedule and show them the love and affection they deserve. While you should ideally do this every day, National Spouses Day gives you a reason to make extra efforts to show how much your spouse means to you.
Take a look at these 3 endearing ways to shower your spouse with your love in celebration of National Spouses Day:
Take your spouse to the place where you had your first date.
Your first date will always be a memorable one. Whether you had your first date in a restaurant, a movie theater, or at the school courtyard, take your spouse there and reminisce the memories. Bring or print out some old photos taken at that time to remind yourselves how far you've come along. 
Plan a whole day of celebration with your spouse.
If your work commitments permit it, plan an entire day of celebration with your spouse on January 26th to celebrate National Spouses Day Fill the day with activities and things that you both love to do and end it with a classic dinner at your favorite restaurant.
Watch your wedding video or look through your wedding photos together.
Reminisce how you both felt when you got married by pulling out your wedding photo album and video. Go through the pictures once again and watch the video together.
Show Appreciation and Gratitude to Our Veterans, Too
National Spouses Day is a day for us to show our appreciation for our significant other. You can make it extra special by also showing your appreciation and gratitude to our veterans for the great sacrifices they made in fulfilling their duty to protect and serve our country.
Sadly, many of our former service members are suffering from service-related disabilities, illnesses including and mental health issues, unemployment, and homelessness due to lack of support.
You can lend them a helping hand by simply donating any vehicle you no longer need to us at Veteran Car Donations. We'll auction off your donation and use the proceeds to support the life-changing programs and services that our veteran-focused charity partners are delivering to their beneficiaries. These IRS-certified 501(c)(3) nonprofits are dedicated to helping our former troops who are finding difficulties in transitioning to civilian life.
They provide their beneficiaries with quality healthcare, financial aid, housing assistance, employment opportunities, family support, educational scholarships, psychotherapy services, and many other benefits.
As our donor, you'll get to enjoy a maximum tax deduction. You'll also benefit from our free pickup and towing service, which you can get wherever you're residing in the country.
Aside from the material rewards in store for you as our donor, you'll also be privileged to enjoy a most satisfying donating experience, knowing that your gift will help uplift the lives of our nation's heroes.
You can donate not just your old car but almost any other type of vehicle that you no longer need.
If you want to learn more about our vehicle donation program, feel free to visit our FAQs page. For inquiries or concerns, reach out to us at 877-594-5822 or send us a message online.
Our Vets Also Deserve a Place in Your Heart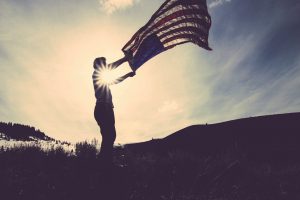 Your spouse is surely one of the most important persons in your life, but our veterans also deserve a place in your heart. Don't forget that they were the ones who kept our country safe and ensured our enjoyment of our freedoms. Show them your gratitude and appreciation for what they've done with a car donation. Call Veteran Car Donations at 877-594-5822 or fill out our online donation form now!