October 5, 2020
This October 5th, Spread Kindness, Love, and Good Cheer to the Folks Around You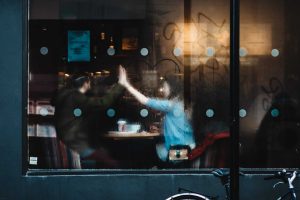 Imagine a world where people are as concerned for their neighbors' well-being just as they are for their own. Imagine a world where there's no room for hatred, selfishness, jealousy, and greed. Such a vision of a perfect world, no matter how incredible it may sound, is what inspired the celebration of National Do Something Nice Day on the fifth of October of each year.
It's pretty obvious what this celebration is all about. It's a day that encourages people to do at least one nice thing for others. National Do Something Nice Day is an opportunity for us to spread positivity in our own family, friends, office colleagues, and even strangers, You can touch their lives with simple acts of kindness, compassion, and good cheer.
3 Ways of Celebrating National Do Something Nice Day
While we should all strive to do nice things for others all-year-round, October 5th is a special day for this. Take a look at these three ways of how you can best celebrate National Do Something Nice Day:
Make people laugh.
Nothing brightens up a day better than by having a good laugh. Laughter helps us temporarily forget our problems as it elevates our mood. Crack a joke, play a prank (make sure it's a friendly one) or tell a funny story to your family, friends, or officemates. Do what you can to make people laugh and bring them some dose of happiness.
Treat a friend to a cup of coffee.
Surprise a friend or a co-worker by treating them to a cup of coffee and perhaps some snacks. You don't get to spend a lot of money doing that. Simply invite your friend to a local coffee shop and buy them their favorite cappuccino or latte. Enjoy the day making your friend smile and showing them that you value their friendship.
Donate to a charity organization.
Share what you have with the less fortunate and underprivileged. Some charities focus on kids, others on individuals with disabilities and those with breast cancer, while some others focus on veterans (including us at Veteran Car Donations). On National Do Something Nice Day, donate to a charity of your choice.
Do Something Nice for Our Nation's Heroes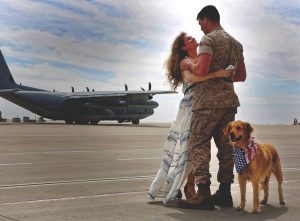 Nothing celebrates National Do Something Nice Day better than by doing something nice to deserving folks in your community, including those veterans who are facing tough challenges in their transition to civilian life. One of the nicest things you can do to them is to extend them a helping hand. The simplest way to do this is by donating a car or any other vehicle you no longer need to us at Veteran Car Donations.
We'll put your vehicle up for auction, with the proceeds going to our veteran-focused nonprofit partners. These IRS-certified 501(c)(3) non-profit organizations use the funding that we provide them to provide their beneficiaries with free quality health care, financial aid, housing assistance, employment opportunities, family support, educational scholarships, psychotherapy services, and many other benefits.
Donating to us is super easy. Veteran Car Donations has one of the most convenient and simplest donation processes out there. Three simple steps are all it takes to make your vehicle donation; All it takes is a quick phone conversation with one of our donation specialists via our toll-free line.
Donating to us will also allow you to receive fabulous rewards. These include getting our free professional towing service wherever you are in the country plus a top tax deduction in the next tax season. Your charitable donation will also give you one satisfying experience that you'll cherish for long: helping the struggling heroes right in your community to turn their lives around.
You can donate almost any type of vehicle, whether it's still in good running condition or no longer,
You can check out our FAQs page to get to know our quick and convenient donation process, how you can get your tax deduction, and other important details. If you have questions and concerns, feel free to call us at 877-594-5822 or leave us a message here.
Our Heroes Need Your Help Today!
Many of our veterans desperately need help. You can use the National Do Something Nice Day this October 5th to provide them with much-needed assistance so they can live healthy, decent, and productive lives. Call Veteran Car Donations at 877-594-5822 or fill out our online donation form to show your support now!