March 22, 2021
You Can't Work from Home Without These 3 Essentials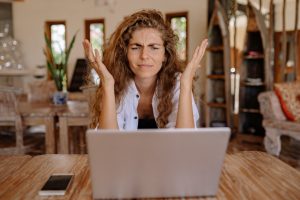 Because of the new normal resulting from the coronavirus pandemic, many people are now working from home instead of in company offices. Moreover, with a new generation of young professionals looking for careers that allow them freedom and flexibility, it's no surprise that working from home is all the craze.
Many remote workers say they're more productive and creative and can generally contribute more value than they ever could in an office, where they are trapped in a cubicle or chained to a desk. Indeed, working from home is a trend that continues to grow and doesn't show signs of stopping any time soon.
If you're looking to start working from home, then you need to know that there are things that are essential to have. While working from home can be more freeing compared to being in an office, you need to realize that at home, you won't have access to the kind of resources found in a company office that you used to take for granted.
These 3 essential items are what you need to start your journey and enable you to work from the comfort of your home.
A reliable internet provider or service
The internet is your lifeline. Without it, you can't expect to communicate with your bosses, co-workers, or clients. You won't be able to do your tasks, send emails, or submit important documents. A consistent and decent internet connection is a must-have for those looking to work from home. Nothing feels worse than when you're about to send an important email and then you lose your internet connection.
A good laptop or desktop setup
If you're into video editing or coding, you can't expect to be very productive with a low-end laptop or an outdated computer. While you don't need to get an expensive, top-of-the-line unit, you do need to get something good enough that you won't have to deal with unexpected issues or latency problems while working.
A smartphone
A smartphone will be just as important as your computer. It acts as a mini-computer on its own and you can use it to attend meetings, send emails, and even edit documents when needed. When your computer is acting up and there's a meeting in 5 minutes, your phone will be a lifesaver.
Support Our Hurting Veterans with a Vehicle Donation
You need a good internet connection, laptop or desktop computer, and a smartphone to be able to effectively work from home.
For many of our country's veterans, however, all they need is decent work — whatever type of work it is — so they can support themselves and their families. Those who have disabilities and illnesses, including mental health issues, also need medical attention. Furthermore, those who have become homeless for lack of support need housing assistance.
You can help provide for all the essential needs of our nation's heroes with a simple act of charity: donate a no-longer-needed vehicle to us at Veteran Car Donations.
We'll put your vehicle up for auction, with the proceeds going to our veteran-focused nonprofit partners. These IRS-certified 501(c)(3) nonprofit organizations use the funding that we give them to provide their veteran beneficiaries with free quality health care, counseling and psychotherapy services, job opportunities, housing assistance, financial aid, scholarships, family support, and many other benefits.
With our quick and simple donation process, you won't have a hard time becoming a vehicle donor. Your donation will allow entitle you to receive valuable rewards, including getting a hefty tax deduction, which you can claim the next time you file your taxes.
You'll also benefit from the professional towing service that we'll provide you wherever you're making your donation within the country. That's because we operate in all 50 states.
Aside from these material rewards, nothing will beat the uplifting sense of fulfillment you'll experience, knowing that your donation will help transform the lives of the neglected and suffering veterans and their families in your community.
We accept almost all vehicle types regardless of their age, mileage, or physical state. Whether it's your dad's old corolla, your uncle's rusty pickup truck, or a boat you're looking to get rid of, feel free to hand it over to us.
For more information about Veteran Car Donations, visit our FAQs page. You can also call us at 877-594-5822 or send us a message online if you have certain concerns or inquiries.
Build a Better Life for Our Country's Heroes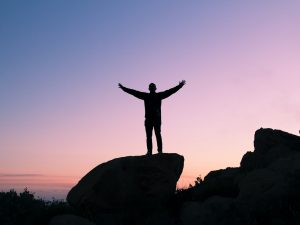 With your car donation, you can help make the future brighter for our suffering veterans. Work with us at Veteran Car Donations by handing over a car you don't want or need anymore. Ring us up at 877-594-5822 or fill out our online donation form now!