June 20, 2020
Here Are 3 Ways of Celebrating National Bald Eagle Day on June 20th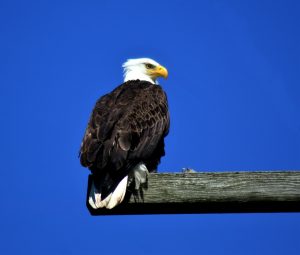 On the 20th of June, the nation will once again put the spotlight on the bald eagle, the national symbol of the United States of America. It's the National Bald Eagle Day, an annual event that seeks to promote efforts to protect the majestic bird and its habitat.
The celebration took off on June 20, 1782, when the Bald Eagle was added to the official seal of the United States of America. As our national bird, the Bald Eagle is portrayed holding 13 arrows in its left talon, symbolizing the original 13 colonies. In its right talon, it holds an olive branch, a symbol of peace.
On January 28, 1982, then-President Ronald Reagan issued a proclamation declaring June 20, 1982 to be National Bald Eagle Day. In 1995, then-President Bill Clinton proclaimed June 20, 1995 as American Eagle Day.
National Bald Eagle Day celebrates this bird species, which was on the verge of extinction at one point in the 1950s.  After it was classified as endangered in 1967, the Bald Eagle population bounced back and was officially removed from the national list of endangered and threatened species in 2007.
The 4 Amazing Facts about the Bald Eagle
Here are some amazing trivia about America's national symbol:
Bald Eagles have some of the biggest nests among bird species. They nest on tall trees and continue to add new materials to their nests as they use it for a long time. Some nests measure five to six feet in diameter and two to four feet tall. That's the same height as a child to a young adult.
The Bald Eagle was chosen as the symbol of the United States of America, as its majestic appearance and qualities symbolize freedom, strength, honesty, wisdom, and power.
Bald Eagles are excellent birds of prey because they have two centers of focus that allow them to see forward and sideways simultaneously. They can also dive up to 100 miles per hour and fly normally at a speed of 30 miles per hour.
Female Bald Eagles weigh more than males.
3 Ways to Celebrate National Bald Eagle Day
Here are three ways of celebrating National Bald Eagle Day:
Learn more about the Bald Eagle.
Make this day a learning and bonding moment with your kids. Check out a bird sanctuary or watch a documentary about the Bald Eagle to find out how it managed to survive and thrive after it was placed on the endangered list. This could inspire your children to develop a love for birds and nature.
Watch the DC Eagle Cam.
Check out the DC Eagle Cam, a live stream of what is happening to the two Bald Eagles in the U.S. National Arboretum in Washington, DC. It is like watching Big Brother, with eagles in the spotlight.
Volunteer for a preservation group.
Offer your services to a local preservation group operating near you. You can specifically volunteer for organizations that work toward the preservation and conservation of the Bald Eagles' natural habitat or you can raise awareness about other endangered animal species.
Uplift Lives of Our Heroes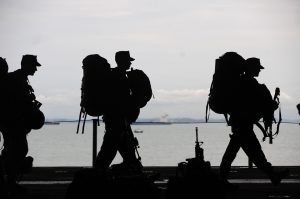 The Bald Eagle is the emblem of the United States and the symbol of what America stands for. Our veterans are so much like these majestic birds. When they were still in active service, they showed strength, courage, and resilience.
However, like the Bald Eagles that were placed on the endangered list in the 1960s, our veterans experience tough challenges in their transition to civilian life. Many of them are reeling from lack of jobs, service-connected disabilities, mental health issues, other illnesses, and homelessness due to lack of support.
You can easily help our needy heroes bounce back from their current miserable condition. All you have to do is donate any vehicle you no longer need or use to us at Veteran Car Donations. We'll auction off your vehicle and use the proceeds to support the programs and services of our IRS-approved 501(c)3 nonprofit partners.
These nonprofits use the money to provide needy veterans and their families with financial assistance, free medical treatment, employment opportunities, family support, and other essential services.
You'll also benefit from your charitable contribution. Aside from getting free towing service from us, you'll also qualify for a top tax deduction in the next tax season.
We accept almost all types of vehicles regardless of their condition. You can also donate wherever you are in the United States since our vehicle donation program covers all 50 states. 
Visit our FAQs page to learn more about our vehicle donation program. For your questions and concerns, feel free to call us at 877-594-5822 or leave us a message here.
Help Vets Live Dignified Lives
Our veterans surely deserve to live a life of dignity after all that they have done in the service of our nation. Help them live such a life. Call us at 877-594-5822 or fill out our online donation form to make your car donation now!