June 5, 2020
4 Best Meditation Apps to Help You Stay Calm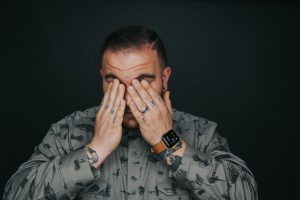 It's only normal to be anxious when you're preparing for something big like an important speech, an exam, or a wedding. However, when something like a pandemic turns people's lives upside down, major episodes of anxiety may be experienced by people across the nation. In a time of massive upheaval, some of them may find it difficult to stay calm.
Since each person is unique, the way they respond to stress could vary according to their background. Some manage to keep their sanity by reading self-help books and talking to family and friends over the phone, while others engage in relaxing activities to help them get through stressful situations. One of the relaxation methods that has gained much popularity is meditation.
What is Meditation?
Meditation refers to the practice of training the mind to relax, focus, and become more aware of one's immediate surroundings. While physical exercise is intended to strengthen the body, meditation is meant to strengthen the mind. When consistently done, meditation enables a person to reap meaningful returns such as reduced stress, restful sleep and decreased episodes of anxiety attacks.
Top 4 Meditation Apps to Calm Your Mind
If you're interested in practicing meditation, today's your lucky day. Veteran Car Donations shares this list of meditation apps to help you calm your mind when you feel like you're on the verge of losing your cool.
Headspace offers beginners with hundreds of programs that are specifically designed to help them learn how to meditate. What makes this app even more appealing is that it also features animated meditation programs for children. Headspace can be downloaded on both Android and iOs devices. Its subscription price starts at $7.99 per month after the free trial period.
Calm is another meditation app that has already drawn 50 million downloads in America. This app keeps you engaged through a series of daily challenges that allow you to practice quick meditations. The Calm app can be downloaded from the App Store or Play Store and charges a $70 annual membership fee.
The Ten Percent Happier app is created to help "fidgety skeptics" who find it challenging to meditate. If you choose to get premium membership, you'll have access to over 500 guided meditation programs that can cater to your current mood, as well as the option to connect with the experts in the field. Once the free trial period of seven days is over, you can choose to upgrade to a premium subscription, which costs $100.
This app can help you understand what meditation and mindfulness are all about without requiring you to sit quietly for half an hour. Aura offers three-minute meditations that offer stress relief — perfect for people who wouldn't want to give up huge chunks of their time. It has three membership options: $12 for monthly subscriptions, $60 for annual, and $400 for lifetime memberships.
Donate a Vehicle Today!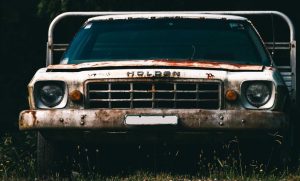 If you have an extra vehicle that you've been planning to dispose of, consider donating it to us at Veteran Car Donations to help veterans overcome the toughest times in their lives.
You can donate to us without leaving the comforts of home. We've taken certain steps to ensure the safety of our donors at all times during the donation process.
By donating to us an old car or just about any other type of vehicle regardless of its condition, you'll help us raise funds to support our mission. We'll have your donation auctioned off, with the proceeds going to nonprofit organizations that we have partnered with.
These IRS-certified 501(c)3 nonprofits use the money to provide struggling veterans and their families with financial assistance, free medical treatment, employment opportunities, family support, and other essential services.
You will also benefit from your charitable contribution since you'll get to enjoy our free towing service wherever your vehicle is located in the country.
Furthermore, you'll get to enjoy our quick and convenient donation process where you don't have to do any paperwork. On top of that, you'll have the privilege of receiving a maximized tax deduction in the next tax season.
If you have any questions or concerns, feel free to call us at our toll-free hotline 877-594-5822 or you may send us a message here. Check out our FAQs page for more information on our donation program.
Make a Difference Today!
Donate a vehicle today to make a difference in the lives of our nation's heroes. Call us at 877-594-5822 or fill out our online donation form now!