August 3, 2020
August is National Golf Month!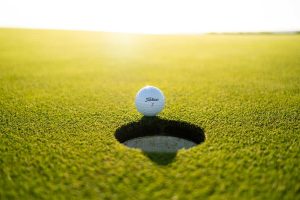 What makes golf different from other sports? Aside from allowing you to enjoy a warm sunny day on a beautiful course with your best buddies, golf offers more benefits that might just make you want to grab your own set of clubs. Since August is National Golf Month, golf enthusiasts from all over the country are encouraged to take new golfers down to the lovely greens.
If you're new to the sport, find yourself a mentor who's willing to show you the ropes. On the other hand, if you're a seasoned golfer, don't miss this chance to introduce a newbie to the fairway and the hazards!
Why Play Golf?
When it comes to the great game of golf, you can be sure that there's something for everyone. Once you give it a try, you'll love how this sport can bring folks together to engage in an activity that's calm yet challenging and focused yet relaxing. If you're still on the fence about trying your hand in golf, Veteran Car Donations has compiled the best reasons why you should grab a tee time soon!
You'll be spending time in the great outdoors.
Did you know that spending time outdoors could help you sleep better, bring down your stress levels, lower your blood pressure, reduce your chances of getting anxious or depressed, and boost your creativity? When you play golf, you'll get a chance to immerse yourself in the beauty of nature while you take in the sunshine, stunning views, and the fresh air.
It's a fun way to keep your mind and body fit and healthy.
In case you're not aware, those who decide to skip the cart rental will walk an average of 6 to 8 miles for every 18-hole round. We're talking about walks taken through various terrains that could be downhill, uphill, on the sand, or in thick rough.
Aside from this, golfers also get to strengthen their core and build their muscles each time they swing a golf club. They can even get a better workout if they decide to carry their golf bags. Playing a round of golf means engaging in one of the best cardiovascular exercises that will help you lower bad cholesterol levels, prevent type 2 diabetes, and reduce the risk of heart disease and stroke.
Furthermore, mastering the art of the perfect swing will require golfers to stay focused during their five-hour long games. When you find yourself in nightmarish golfing scenarios that might involve sand traps or groves, your brain will be compelled to come up with creative solutions to execute that spectacular swing.
It has no age limits.
It doesn't matter if the golfer is a senior citizen or a young child. When it comes to golf, age doesn't matter. To prove this point, Tiger Woods started playing golf when he was 2 years old while the oldest golfer is 103 years old! Since golf is more accessible compared to other types of sports, it's not surprising to know that each club has its own senior and junior sections.
It's a great way to socialize.
Playing a round of golf will allow you to meet new and interesting people. The clubhouse will be more than happy to set you up with other groups of golfers if you inform the staff beforehand that you're willing to join them. Since golf is a game that most business owners play, those who wish to make that new business deal or work with those who belong to similar industries will get a chance to do so when they decide to hit the course.
Help Our Vets Survive the Hard Times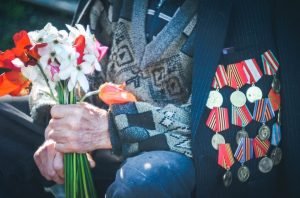 While celebrating National Golf Month this August, spare a thought for the struggling veterans in your area. They could very well have the time of their life playing golf. However, many of them are preoccupied with more serious undertakings such as trying to survive amid the hard times.
These are our former servicemen and servicewomen who are living miserable lives due to their inability to find decent jobs, lack of support, and homelessness due to extreme poverty, which is aggravated by their service-connected disabilities and illnesses, including mental health issues.
If you have an extra car that you've been planning to get rid of, you can use this to extend solid assistance to these suffering veterans. All you have to do is hand over that vehicle to us at Veteran Car Donations.
We'll auction off your donation and use the proceeds to support the life-changing programs and services that our veteran-focused charity partners provide to their beneficiaries. These IRS-approved 501(c)3 nonprofits provide needy veterans and their families with quality health care, financial aid, housing assistance, employment opportunities, family support, educational scholarships, psychotherapy services, and many other benefits.
As our donor, you'll get to enjoy a maximum tax deduction. You'll also benefit from our free pickup and towing service, which is available in all parts of the country.
You can donate not just your old car but almost any other type of vehicle regardless of its condition.
If you want to learn more about our vehicle donation program, feel free to visit our FAQs page. For inquiries or concerns, reach out to us at 877-594-5822 or send us a message online.
Uplift Lives of Our Suffering Heroes Today!
Make National Golf Month this August a most memorable one not just by playing the sport with your best buddies but by extending a helping hand to the hurting veterans and their families in your community. A car donation from you can go a long way in helping uplift their lives. Call us at 877-594-5822 or fill out our online donation form now!